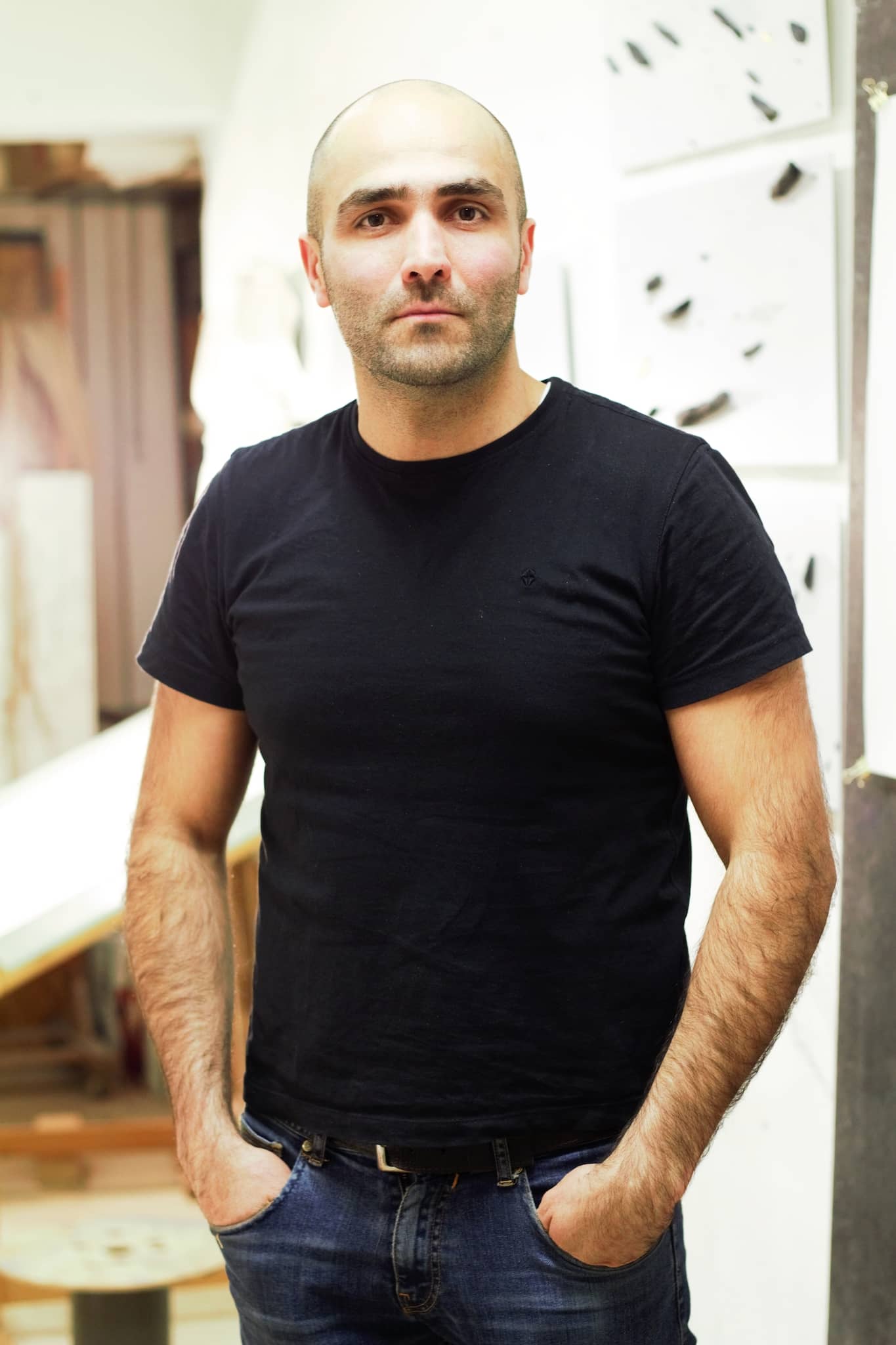 Vooria Aria, b. 1979, Sanandaj, Iran.
Lives and works in Vienna, Austria.

Aria studied sculpture and multimedia at the University of Applied Arts Vienna with Gerda Fassel and Erwin Wurm. In his recent work Aria deals with his past and questions related to it. In his native city of Sanandaj traditional graves are usually arranged with slate. Aria says, "The most intriguing for me is the way the stones are installed and how the composition influences the entire appearance of the grave and its design." Slate is a fine-grained stone, composed of volcanic ash found around Sanandaj. Slate is composed of various very thin layers, easily broken and easily perishable. He uses these characteristics to deal with migration and social issues in our society regarding selfhood. Hence, he uses slate as the main source for his current art works: slate as object and also as trace.
Aria has exhibited in Vienna, Rabat, Tehran, London and Istanbul in recent years.