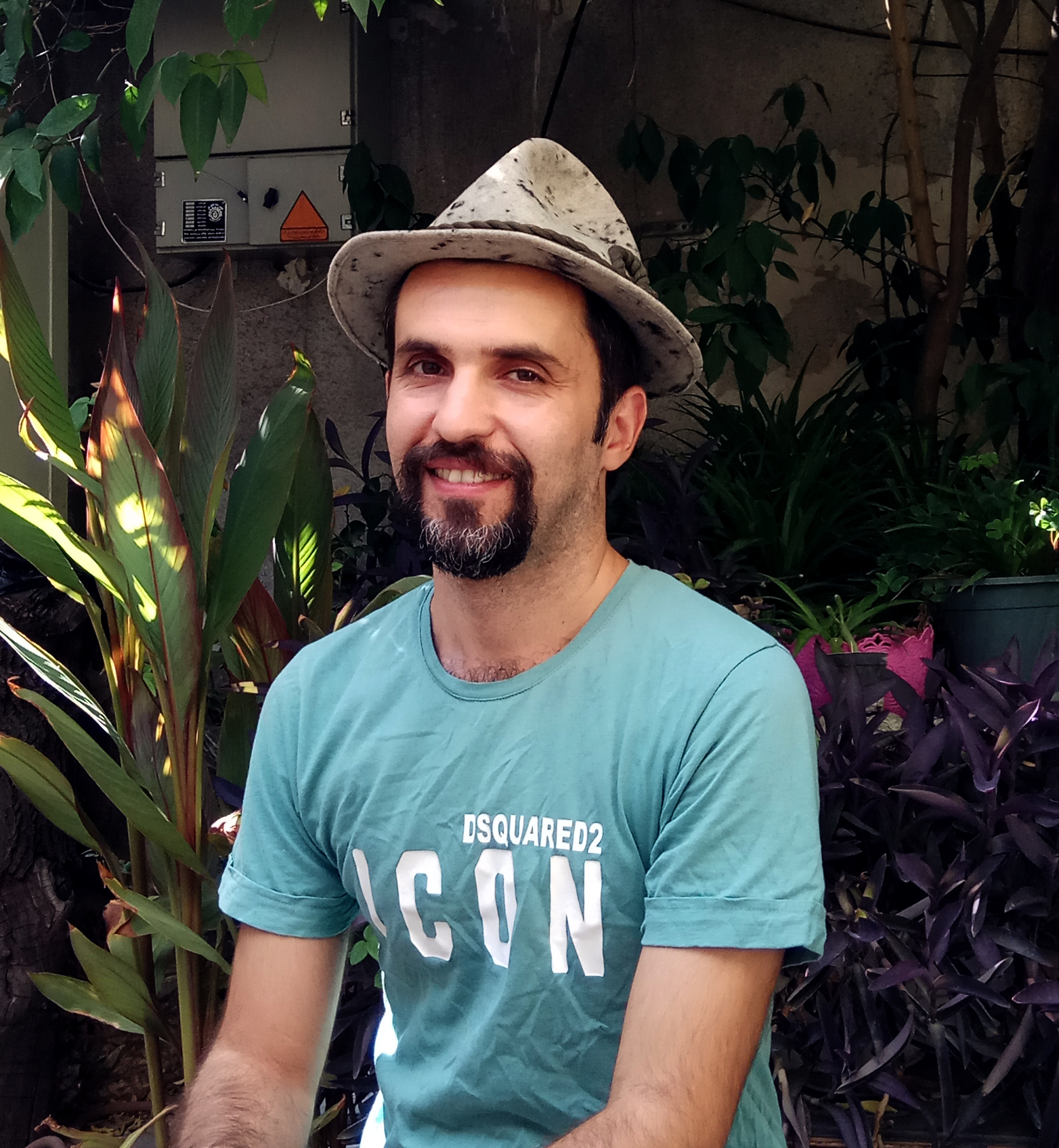 Mahmoud Maktabi, b. 1985, Tehran, Iran.

Mahmoud Maktabi began studying Persian painting in 1999 and studied for a BA in painting at Shahed University in Tehran. Before graduating, he turned to environmental art and performance in 2005.
Maktabi is interested in blending his body in the environment physically and using the human body as part of the work. The unlimited investigation in the environment deepens as he becomes more absorbed in nature and searches further. The placement of his body as part of the work simultaneously learns from its surroundings and at the same time adds to it conceptually. Maktabi's work examines social and traditional concepts, which vary in each work.
To him, life is an opportunity to discover the concept of beauty, which always leads him to the origin and nature of things. His confrontation of the environment and its infinite immensity has shown him a way to observe this beauty from a different angle. What allows him to keep going in his work is the process of exploring and creating using his physical self.
Maktabi has participated in several international exhibitions and festivals in Iran and other countries. His latest artworks have been represented at Lock Unlock Performance art project in 2021; Youtab, Sharif Gallery in 2021; Contemporary Nature, Transylvania, in 2020; Next to Sina Athar, Sharif Gallery, Tehran, in 2020; Theertha Performance Biennale, Sri Lanka, in 2019; Persian Follow Deer exhibition in 2018; Paper, Hepta Gallery in 2017; and 57th Venice Biennale in 2017.