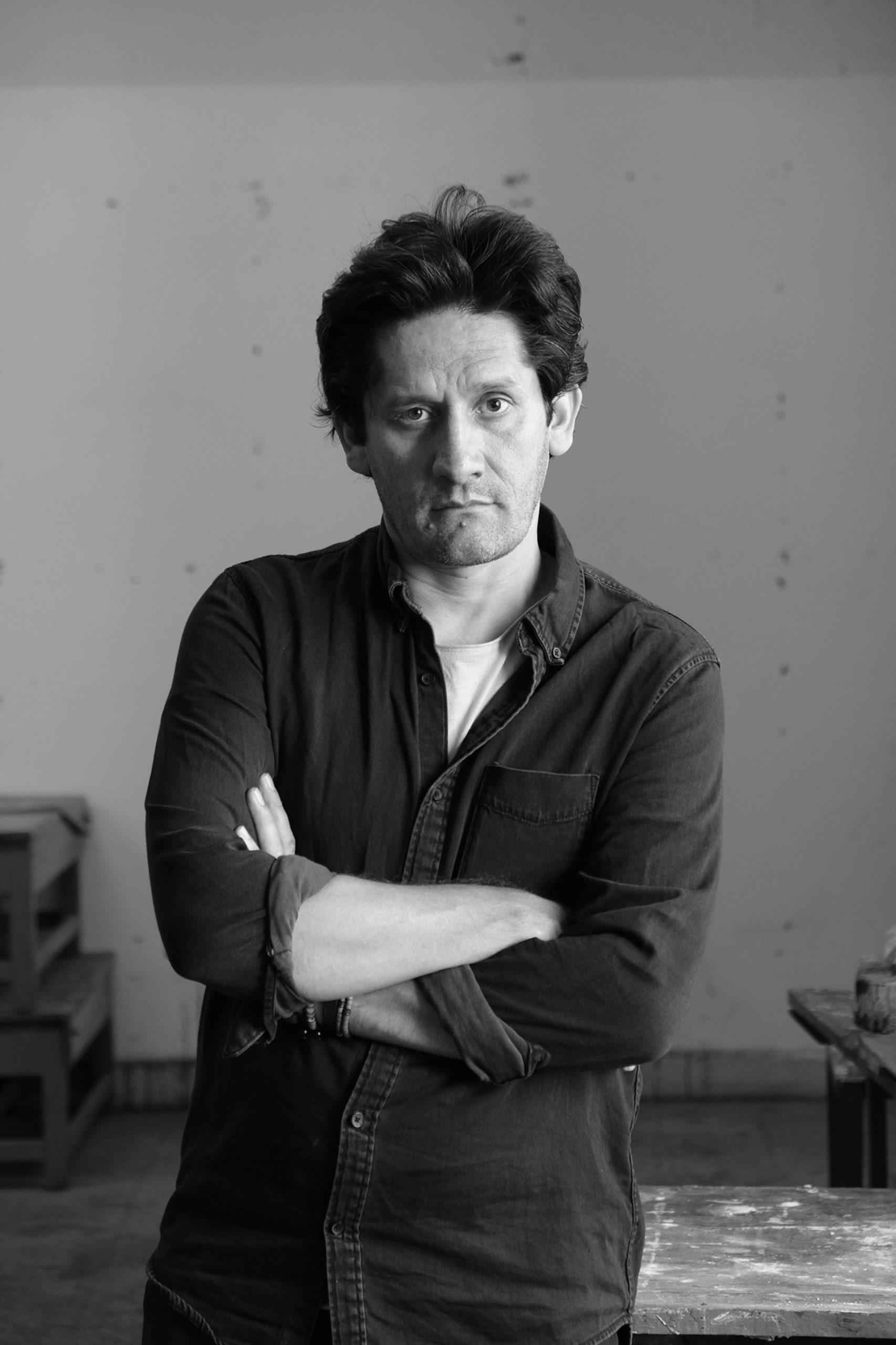 Mojtaba Amini, b. 1979, Sabzevar, Iran.
Lives and works in Tehran.

Amini has a BFA in painting from the College of Fine Arts at the University of Tehran. Amini's bluntly morbid installations, paintings, sculptures, and assemblage are dismal and disturbing, dealing with the recollections of his own childhood and facing death, developing from there not only as a means of psychological healing but also as a reflection on the situation of people banished from their homelands, losing their lives resisting ignorance or violence rampant in our region. His body of work is a bleak inventory of things associated with death, dread, and departure. In order to build his phantasmagoria of artworks, he makes extensive use of materials such as leather, iron, sheepskin, soap, camel wool, animal glue, and sandpaper. His works have been exhibited in numerous domestic and international shows.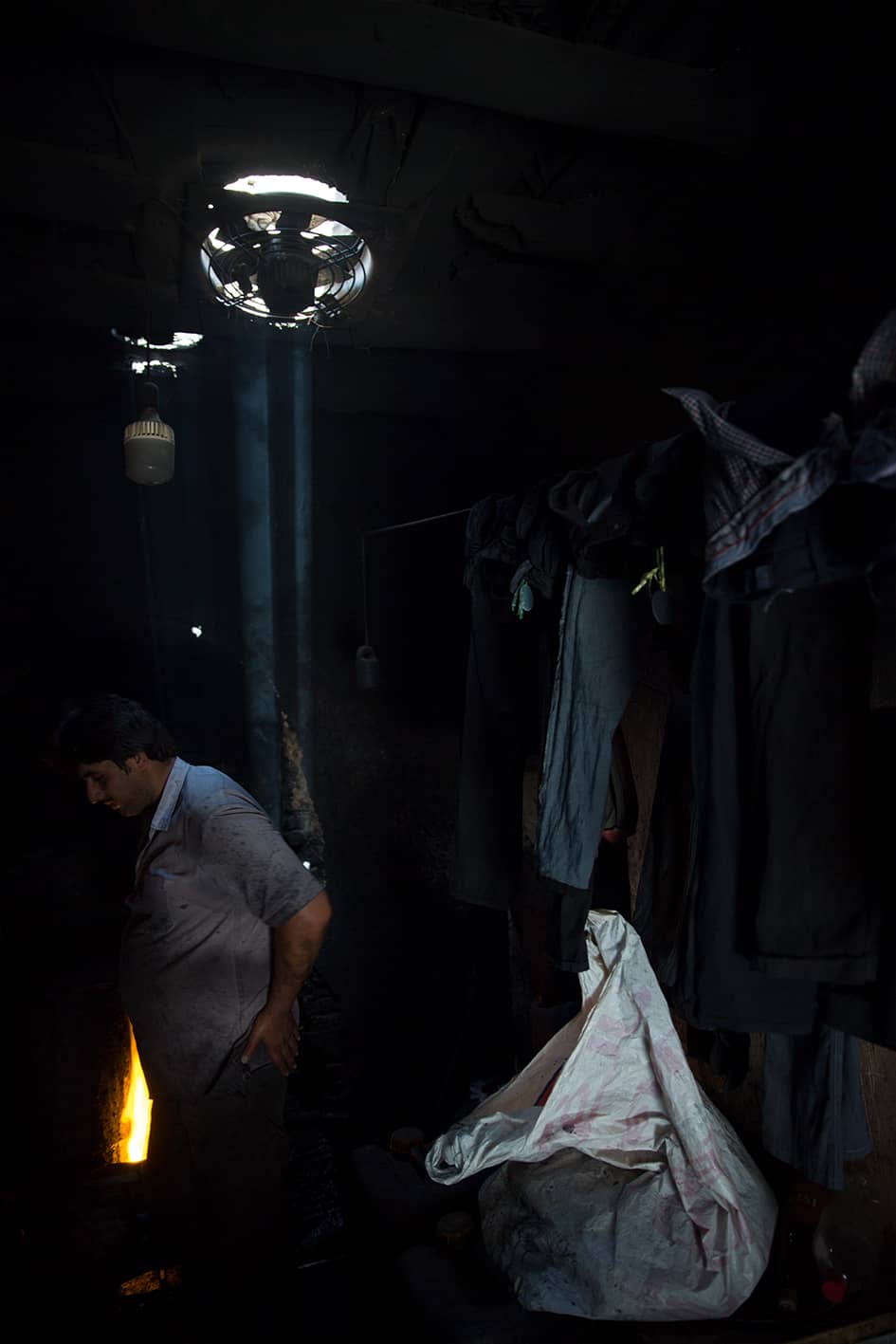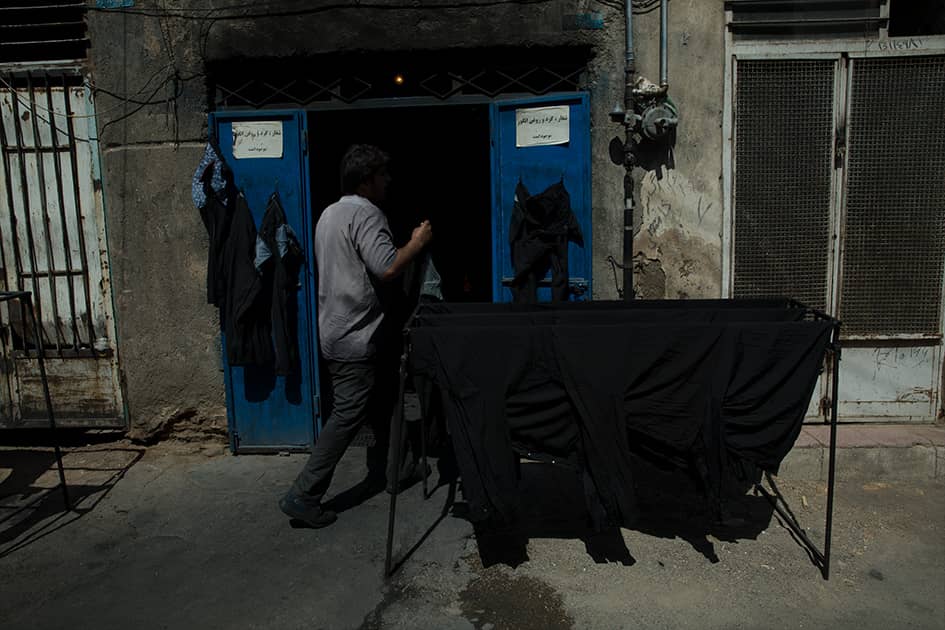 The city of Neyshabur is considered one of the most important
turquoise mining cities in the world and produces some of t
he most expensive and valuable gemstones of its kind.
The numerous turquoise mines in the area offer the possibility
for many locals to earn a living, albeit at a very basic level.
In an (art) historical context, turquoise is seen as a symbol of
rulers. In a religious context, e.g., in Islam, turquoise is highly
regarded as a lucky charm. For this reason, turquoise rings are
not only favored by wealthy elites but also by the religious clergy.
The word turquoise comes from the French "pierre turquoise" and
means "Turkish stone". In earlier times, turquoise was traded over
a route that traveled through Turkey but in fact originated in Iran.
In Europe, the turquoise stone came to be known through the hands of returning crusaders who themselves passed through Turkey, and thus the name of the gemstone is based on a geographical misunderstanding. Turquoise is one of the oldest gemstones and was revered in many cultures as a lucky charm or even a holy stone and was thus frequently used as jewelry by the ruling classes.