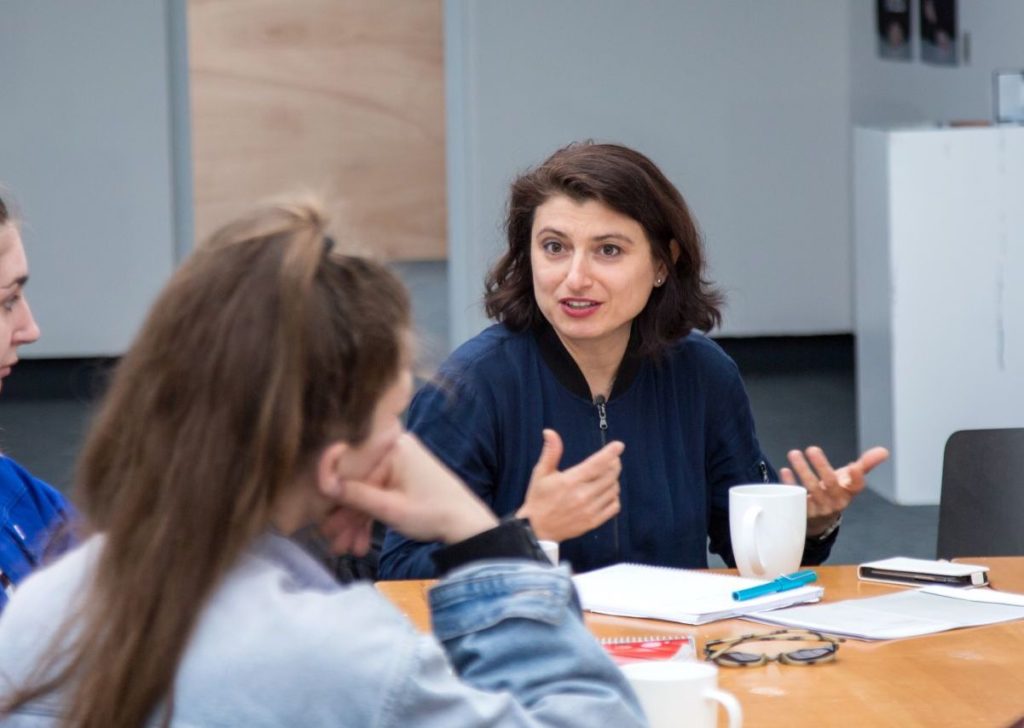 Ülkü Süngün, b.1970, Istanbul, Turkey.
Based in Stuttgart, Germany.
Ülkü Süngün studied art at the Fine Art Academy in Stuttgart. Through various mediums such as photographs, installations, sculptures and performances, Süngün critically tackles the subjects of migration and identity (politics) as well as memory and commemoration. Her often collaborative and process-oriented work pursues a form of artistic research and deals with questions of emancipation. During her ongoing studio program at Künstlerhaus Stuttgart and residency at Zeitraumexit Mannheim, she realized her project Institute for Artistic Migration Research. With the organization, founded in 2017, she makes her critical artistic and social practice structurally visible and uses spaces nomadically. Through her interdisciplinary cooperation and collaborations, she offers a platform to other artists, activists, historians and social workers. Her work was shown at Künstlerhaus Stuttgart, Sammlung Klein in Nussdorf, Port 25 in Mannheim, Villa Merkel in Esslingen and Zeitraumexit in Mannheim. Süngün has worked as a lecturer at Merz Academy and Fine Art Academy Stuttgart; she has also organized symposiums on asylum and art, and photography.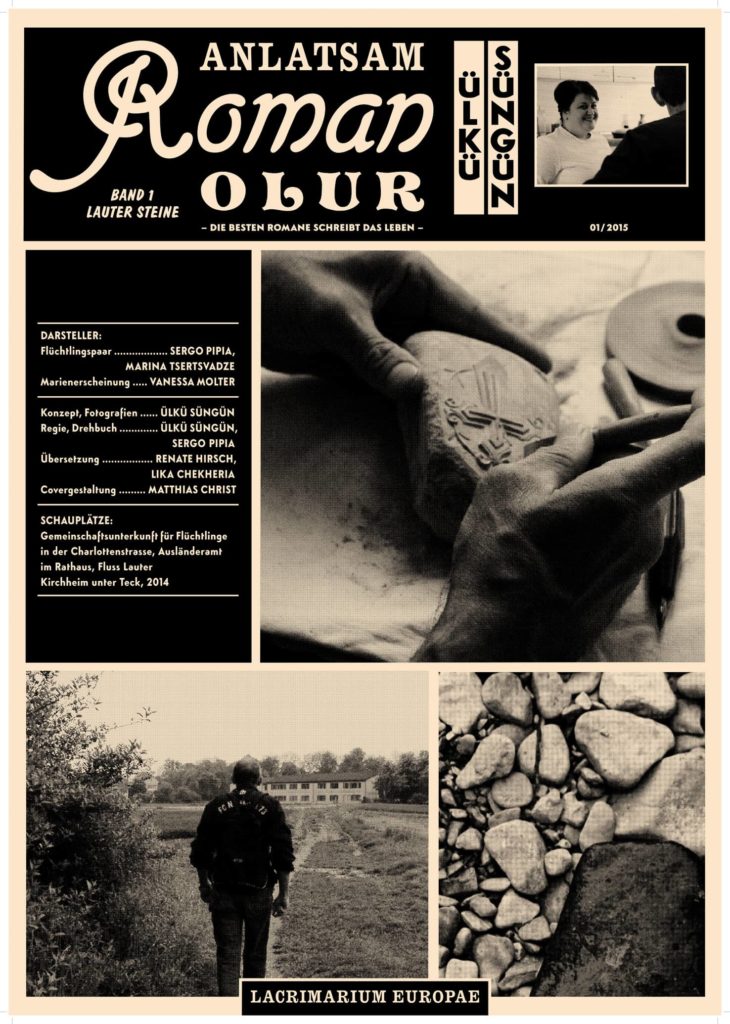 The best novels are written by life
Ülkü Süngün
Actors:
Refugee Couple …………… SERGIO PIPIA AND MARINA TSERTSVADZE
Marian Apparition……………VANESSA MOLTER
Concept and Photography……………ÜLKÜ SÜNGÜN
Director and Scriptwriter……………ÜLKÜ SÜNGÜN
Translation……………RENATE HIRSCH AND LIKA CHEKHERIA
Graphic Design……………MATTHIAS CHRIST
Locations:
Refugee Housing at the Charlottenstreet at the Foreigners affair in Municipality
River Lauter, Kirchheim unter Teck, 2014