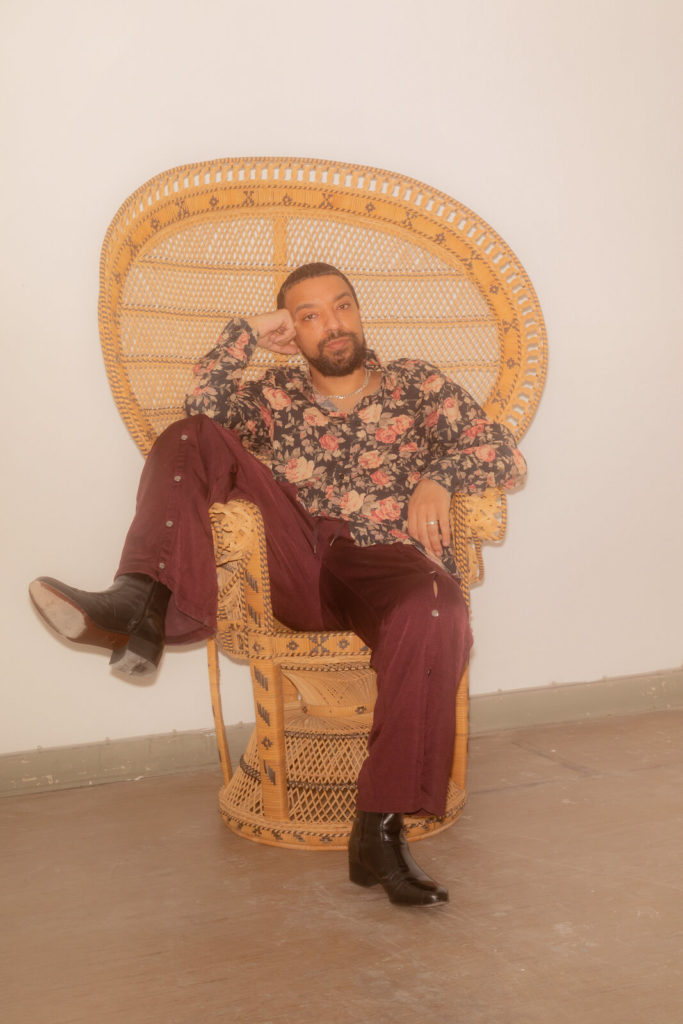 James Gregory Atkinson, b.1981, Bad Nauheim, Germany.
Based in Frankfurt, Germany.
Drawing on his bicultural German/African-American background and a personal history of displacement, Atkinson's practice uses photography, film, performance, writing and archival research to critically reflect on how power dynamics shape access to knowledge and institutions, and how these factors are negotiated within transnational Black cultures. For Atkinson, there is no such thing as a monolithic queer, Black or national identity, which is why his work is informed by an intersectional understanding of identities, in the plural.
His practice responds to the radical incompleteness of official archives of Black history and culture by creating alternative archives and ways of encountering the past. Queer and non-white artists often have had to work from the margins, and Atkinson's work across mediums draws on, edits and modifies their histories and brings them into the present.
Atkinson has participated in international exhibitions, most notably Rawr means I love you in dinosaur, Riley Hanson and James Gregory Atkinson, Lubov, New York (2019); Show me your shelves, Detroit Public Library, Detroit (2019); Re:Re: Black Macho. Unleash the Queen, PPC, Frankfurt (2018); Blooming Signals, Kunstraum München (2018); Superlif/ve, fffriedrich, Frankfurt (2017); The New Normal I&II at Supa Salon, Istanbul and The Hangar, Beirut (2017); Croissant, Absolventenausstellung Museum für Moderne Kunst, Frankfurt (2016); The problem today is not the other but the self, Ludlow38, New York (2015).
Atkinson is a recipient of the studio scholarship Hessisches Atelier Programm (HAP 2020-2024) awarded by Basis e.V. For his first institutional solo show at Dortmunder Kunstverein, Germany in November 2021, Atkinson will publish a catalogue funded by the Alfried Krupp von Bohlen und Halbach-Stiftung award Kataloge für junge Künstler. Atkinson holds a degree in photography and design (Lette-Verein, Berlin 2007–2010). In 2015 he studied at the Cooper Union School of Art in New York. From 2011 to 2016, Atkinson studied Fine Arts at HfBK Städelschule, Frankfurt, and earned a Meisterschüler in 2016.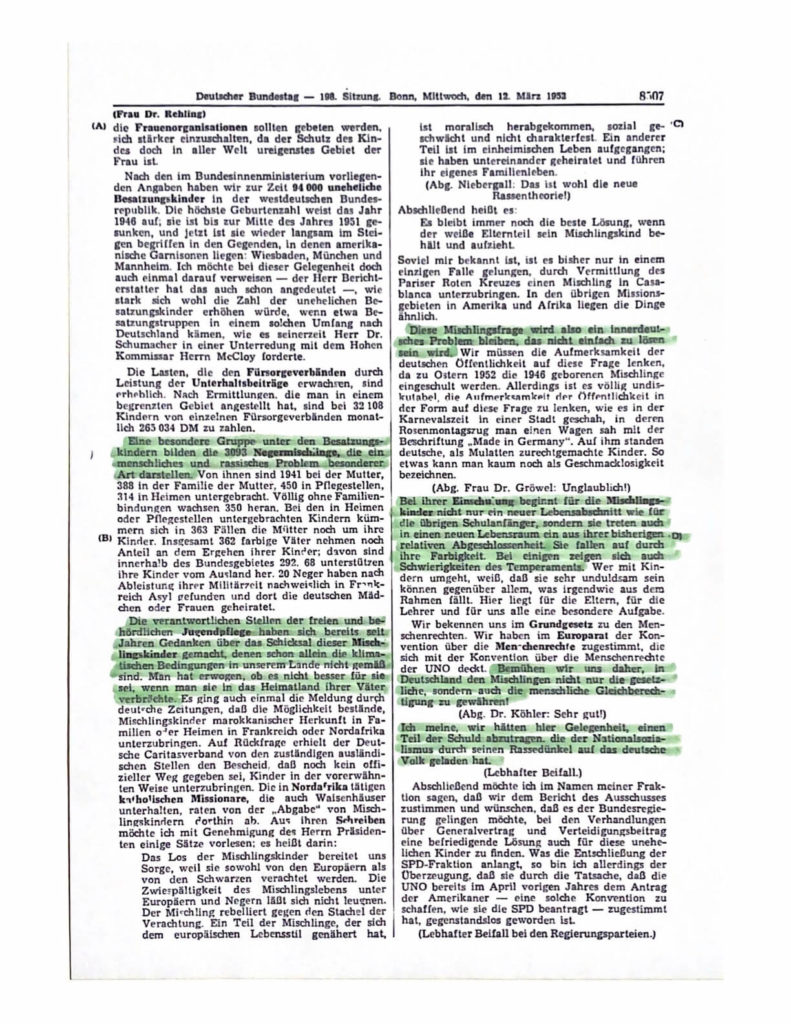 "A special group among the Children of the Occupation are the 3,093 mixed-race Negroes, who represent a human and racial problem of a special kind. … For years, the responsible bodies of independent and official youth care have been thinking about the fate of these mixed-race children, for whom the climatic conditions in our country are not appropriate. It has been considered whether it might not be better for them to be taken back to their fathers' homeland. … This mixed-race question will therefore remain an internal German problem that will not be easy to solve. … When they start school, not only does a new phase of life begin for these mixed-race children but they also enter a new living space that is different from their previous isolation. They are noticeable because of their color and temper. So let's try to grant the half-breeds in Germany not only legal but also human equality! … I mean, we would have the opportunity here to repay part of the guilt that National Socialism placed on the German people through its racial conceit."
– Luise Rehling (CDU), Bundestag debate on March 12, 1952
Negotiations of the German Bundestag, Stenographic Reports, 1st Legislature, Volume 10, 198t
"Here in Berlin, one cannot help being aware that you are the hub around which turns the wheel of history. For just as we are proving to be the testing ground of races living together in spite of their differences, you are testing the possibility of coexistence for the two ideologies which now compete for world dominance. If ever there were a people who should be constantly sensitive to their destiny, the people of Berlin, East and West, should be they."
Dr Martin Luther King Jr.
Berlin, 1964
" It is hereby declared to be the policy
of the President that there shall be
equality of treatment and
opportunity for all persons in the
armed services without regard to
race, color, religion or national
origin. This policy shall be put into
effect as rapidly as possible, having
due regard to the time required to
effectuate any necessary changes
without impairing efficiency or
Morale."
1948 Truman's Executive Order 9981
"I am happy here in Germany…I got tired of being a second
class citizen. I feel like a man now, and people treat me like a
man-which is more than I can say about the place where I
was born."
A Black GI on his decision to stay in Germany after his tour of duty, from Negro Digest (March 1949)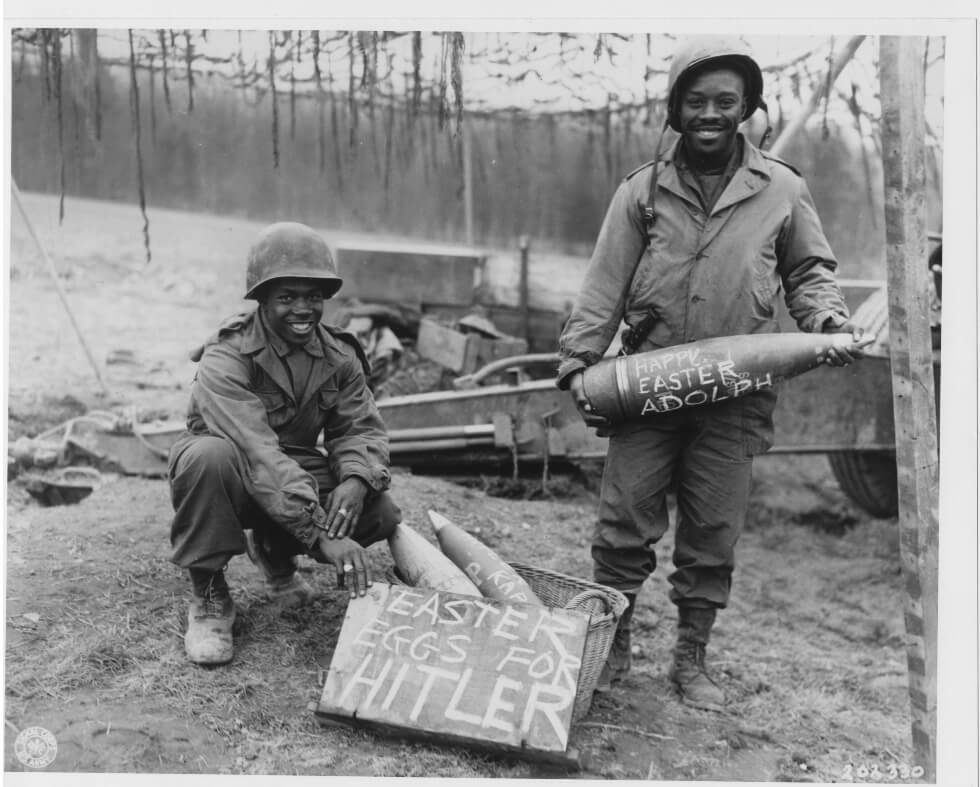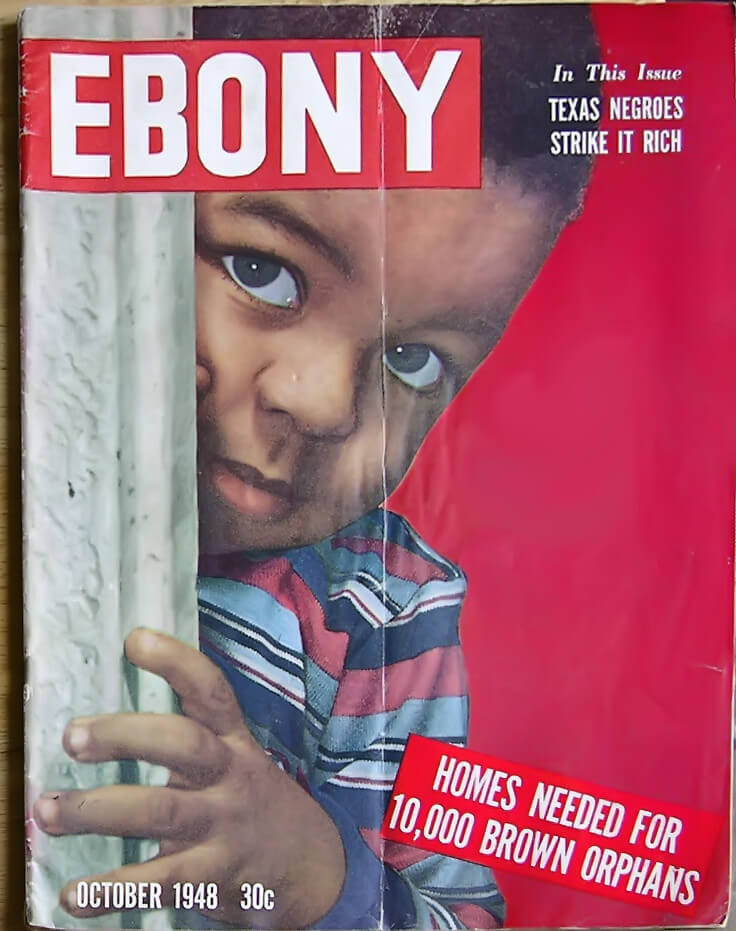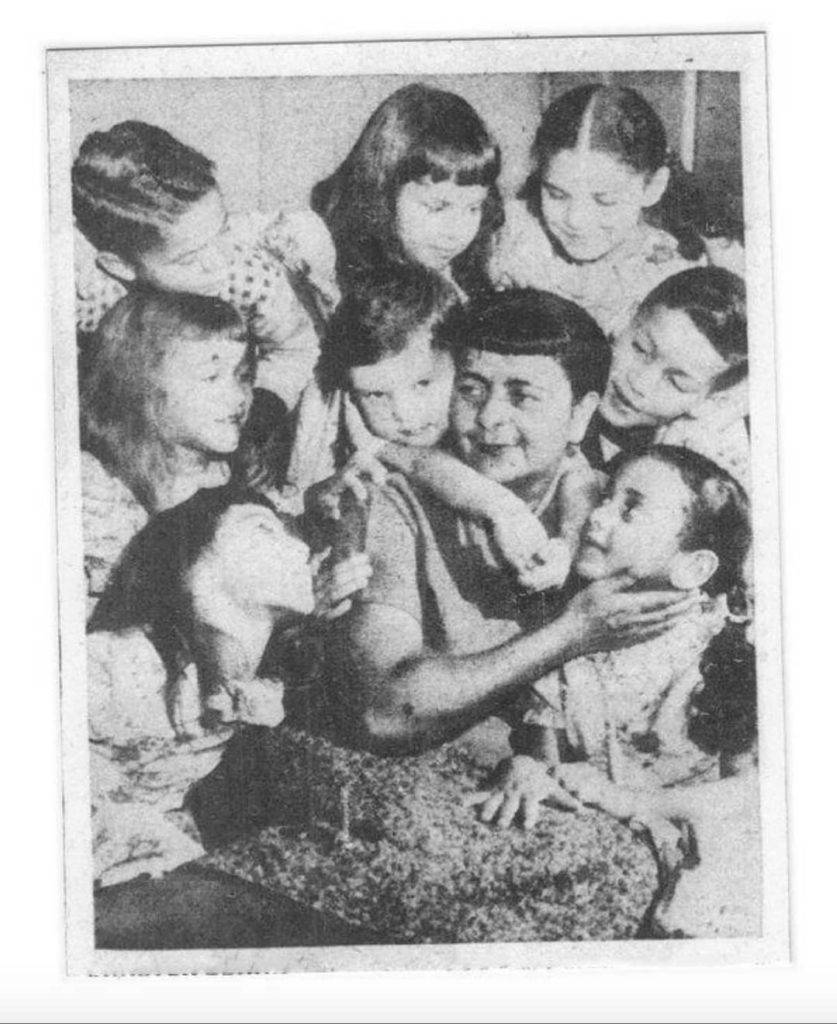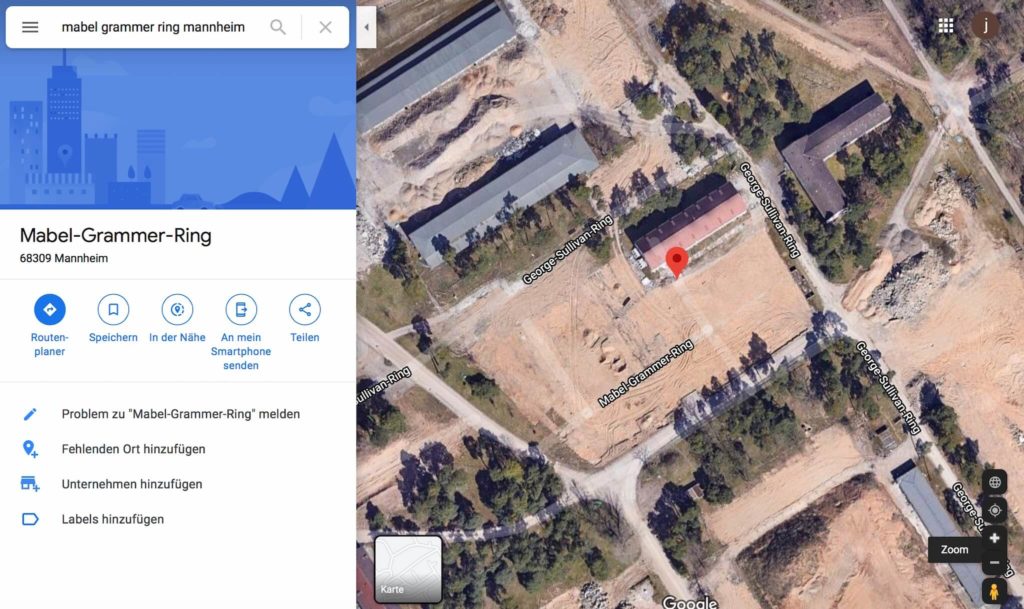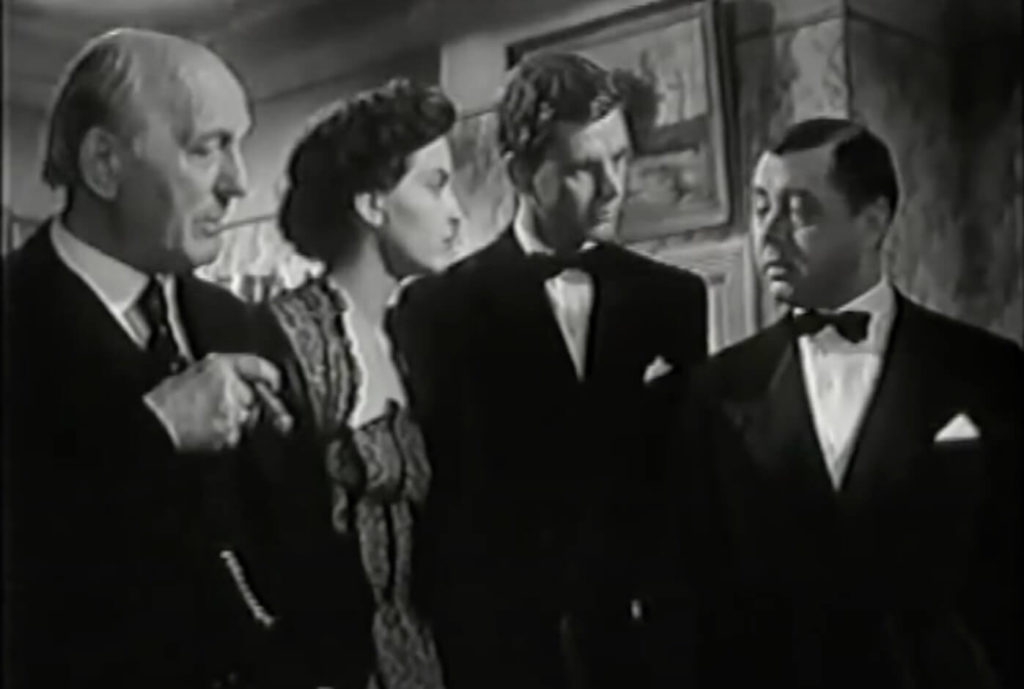 Group laughs.
All: "Good night!"
Theodor Jenrich: "I think it's totally wrong!"
Grandfather Rose: "What?"
Theodor Jenrich: "That the child will be staying here."
Grandfather Rose: "You want us kick the child out onto the streets?"
Theodor Jenrich: "If you decide that the child shall stay here tonight – well, it's your house."
Grandfather Rose: "Do you have a lighter?"
Theodor Jenrich: "Here you go."
Grandfather Rose: "Thanks."
Theodor Jenrich: "I absolutely do not wish that it comes into contact with my children tomorrow morning."
Robert Peters: "What way of thinking is that?"
Theodor Jenrich: "My way."
Herta Rose: "But it's such a well behaved child."
Theodor Jenrich: "A well behaved child can bring infectious diseases too."
Frau Übelhack: "Especially with a child like that, that could definitely be a possibility."
Herta Rose: "Do you think so?"
Medical Doctor: "I'm going to have a look."
Ernst Übelhack: "Hmm."
Grandfather Rose: "That's really kind of you."
Theodor Jenrich: "But even if the child happens to be OK, I do not wish for it to be in contact with my children."
Robert Peters: "Excuse me? Just because it doesn't have the skin color of your children?"
Theodor Jenrich: "Yes! You don't understand that?"
Robert Peters: "No."
Herta Rose: "Please, be quiet!"
Grandfather Rose: "One moment, please."
Theodor Jenrich: "I think this young man is getting into our family business a little too early."
Grandfather Rose: "This young man is absolutely right!"
Herta Rose: "Absolutely!"
Charlotte Jenrich: "Herta!"
Herta Rose: "Oh."
Theodor Jenrich: "I can't talk to you all about this issue. This N-word child is…"
Robert Peters: "Is also only human."
Grandfather Rose: "Right!"
Theodor Jenrich: "But there are still differences."
Robert Peters: "I don't see any. Maybe because I'm not a square."
Grandfather Rose: "Let's not make a fuss out of this! I also don't see any problem. One child more in the family is only a problem if there isn't enough food. Otherwise, I can't see a problem at all!"
Theodor Jenrich: "I mean the race problem."
Crowd all silent, looking at each other.
Grandfather Rose: "Of course that still exists. But I think we have learned to view it in a different way."
Charlotte Jenrich: "One moment, Father, I…"
Theodor Jenrich: "Dear father-in-law, you know our views differ from time to time."
Grandfather Rose: "I know that and I accept that, but you have to stop with the prejudice."
Herta Rose: "You have your opinion, Theodor, and we have ours, like everyone does. But you'll have to admit it's not the child's fault. A child like that is innocent."
Charlotte Jenrich: "If I may finally say something."
Ernst Übelhack: "But, dear all, the problem will be gone by tomorrow anyhow."
Frau Übelhack: "No, tomorrow is Sunday."
Ernst Übelhack: "Well, yes, the day after tomorrow."
Frau Übelhack: "I absolutely know what Dr. Jenrich is talking about. It's a child of shame."
Ernst Übelhack: "Anna, please shut up."
Theodor Jenrich: "You talked about predjudices. I think these are matters of feeling."
Grandfather Rose: "Matters of feeling? We have a Black child seeking help. Helpless. Who knows what happened to them, and your first feelings are race differences?! Well, listen!"
Robert Peters: "Dr. Sir. I just met you today but…"
Herta Rose: "Please be quiet."
Robert Peters: "I can't. If I can not speak here, I'd rather leave."
Robert leaves and slams the door.
Grandfather Rose: "Well, your friend doesn't seem to be very well raised."
Robert Peters comes back in.

Robert Peters: "Excuse me, the door slipped my hand."
Leaves. Loud noise in hallway. Herta Rose runs out the door.
Grandfather Rose: "Please stay here and don't run after him."
Herta Rose: "But I'm allowed to go upstairs, aren't I? Excuse me."
Medical Doctor meets Herta Rose in the hallway.

Medical Doctor: "The little girl has been kept squeaky clean and healthy, but your Susie still has the whooping cough."
Woman: "But little Toxi is super stable now."
inaudible…
Unknown Man:
So he said, unfortunately, he couldn't give me the job, because I didn't meet the "requirements."
That's sort of how he brought it.
Group laughs, chuckles.
Charly Graf: Last time I was on the trolley, the inspector came up to me and was like, "Tickets, please!"
Laughs.
And, ah, across from me was an old hag staring, I mean this old lady, right? So I was like, "Here you go, sir." And looked back over to the lady asking the inspector: "Can he even speak German?"
Charly Graf laughs.
"Can he speak German?!"
Group laughs.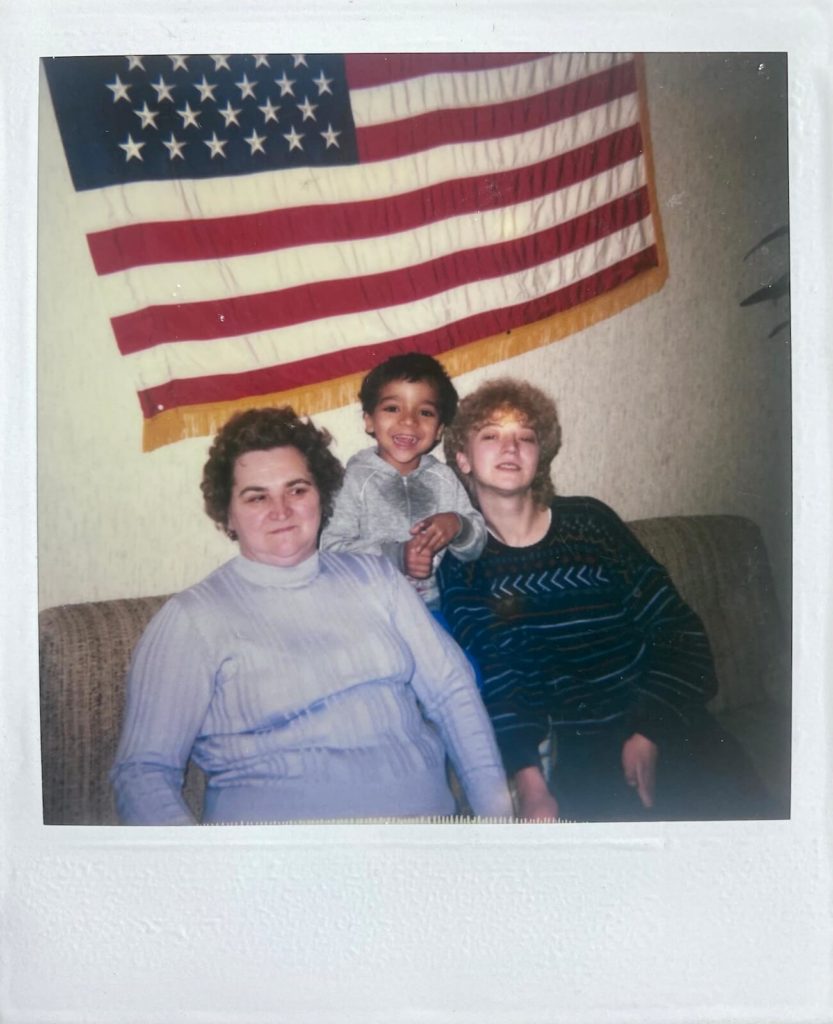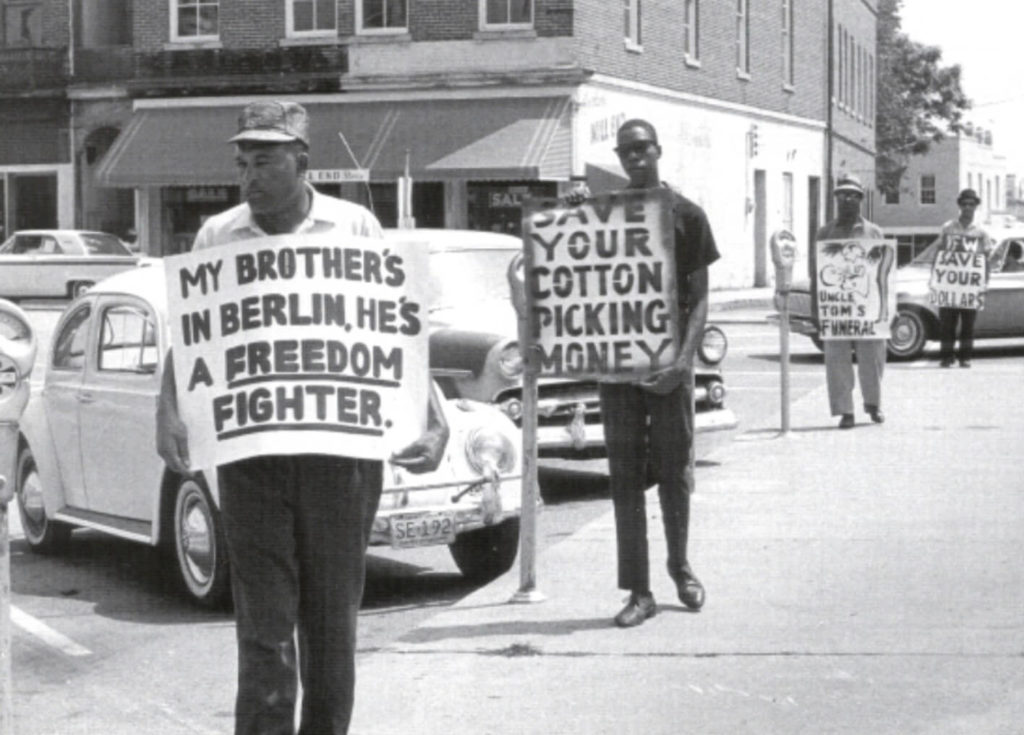 Special Thanks to Maria Höhn, Charly Graf, Leah Pires, Mearg Negusse and Eric Otieno