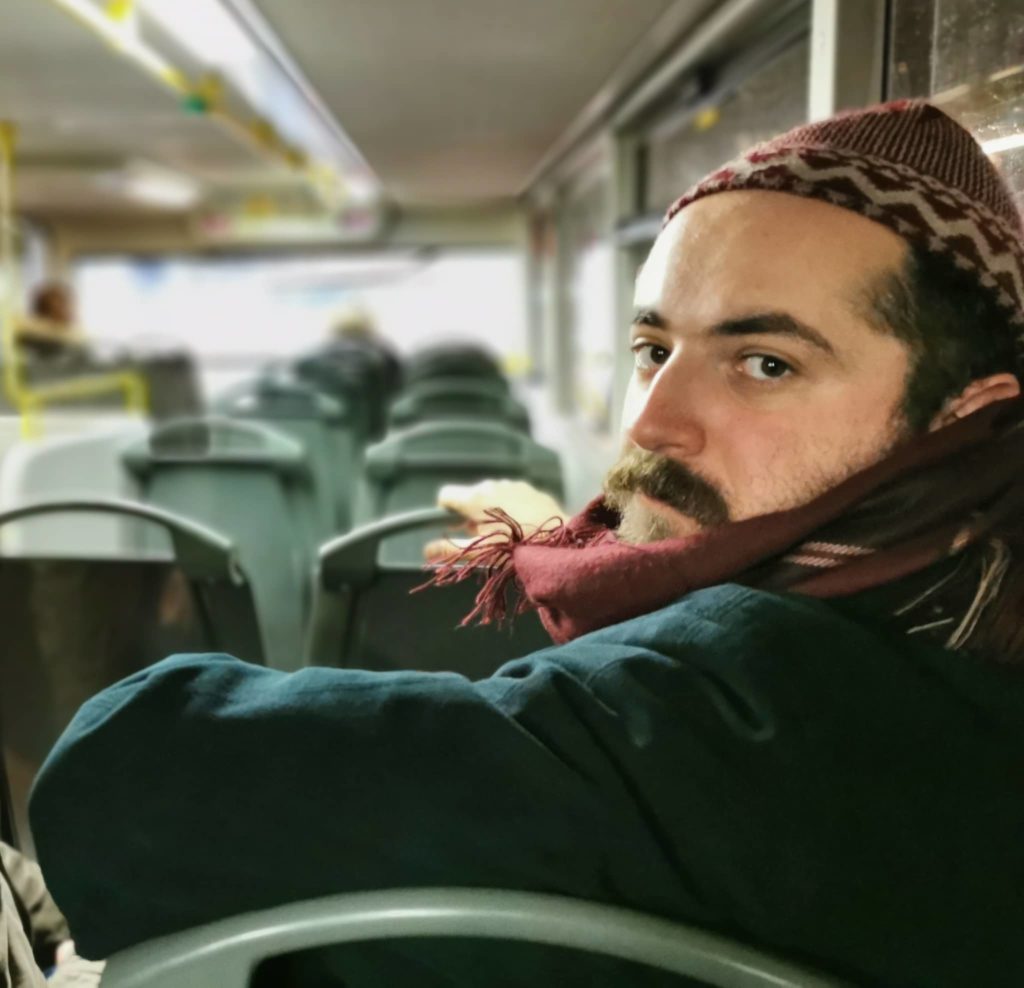 Mustafa Emin Büyükcoşkun, b.1988, Istanbul, Turkey.
Lives and works in Karlsruhe and Istanbul.
Mustafa Emin Büyükcoşkun is an artist and filmmaker whose practice focuses on the agency and the potentiality of the media in the context of public truth, particularly of sound. After working as assistant and director in film, his practice shifted to mediating still and moving images, deconstructing metanarratives and decolonizing canonical historiographies. A graduate of history and sociology from Boğaziçi University in Istanbul, he is now completing his M.A. (diploma) studies at Karlsruhe University of Arts and Design in Media Arts, where he is developing his diploma on the soundscapes of a fragmented territory. His debut film, Set Off, premiered at Jihlava IDFF in 2019. Together with artist Rayna Teneva, he initiated the ongoing artistic research Images from Past Future at the archives of the former Nuclear Research Center of Karlsruhe in Germany. In 2019 he was a resident at RAW Academy Session 7 in Dakar, Images for Our Times directed by Eric Baudelaire. Currently he is co- developing a neo-Western film with the director and screenwriter Semih Gülen, a liberal adaptation of Battalname, set in 8th century Byzantine iconoclasm following the journey of three nuns and a warrior.