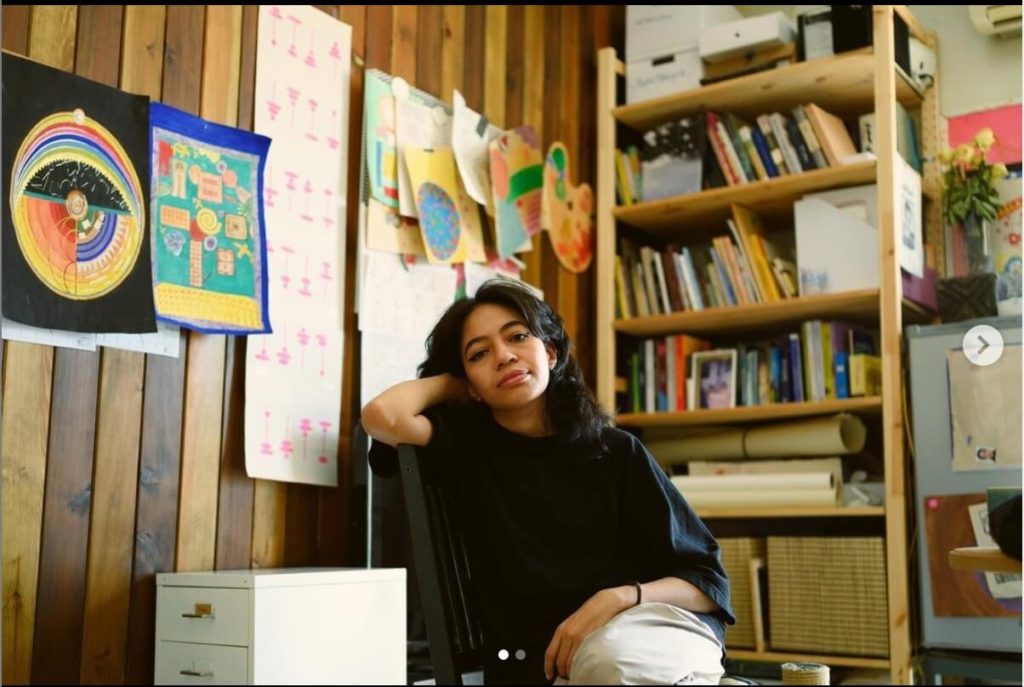 Basmah Felemban, b. 1993, Jeddah, Saudi Arabia.

Felemban is a self-taught Graphic Designer who worked in various fields during and after graduating high school in 2011. Her first work "Jeem", that was a transition from Design to Contemporary Art made its debut at the British Museum in 2012 as a sideshow to 'Journey To The Heart of Islam: Hajj Exhibition'.
She graduated with an MA in Islamic and Traditional Art from the Prince's School of Traditional Arts in London, UK in 2017. Basmah managed to skip the process of a bachelor's degree, due to her vast portfolio and extensive research. At such an early stage in her career, Basmah has exhibited in many international and local exhibitions such as Art Dubai, 21/39, contemporary art Istanbul, Venice Biennale, and Art AbuDhabi.
In 2014, she won The Arab Women Awards in the "Young Talent" category and then was invited to be on the judging panel the following year. Driven by her experience as a young creative in Saudi, she puts supporting the local creative scene as a priority, from working in small startups to giving talks, workshops, and her social media platforms.