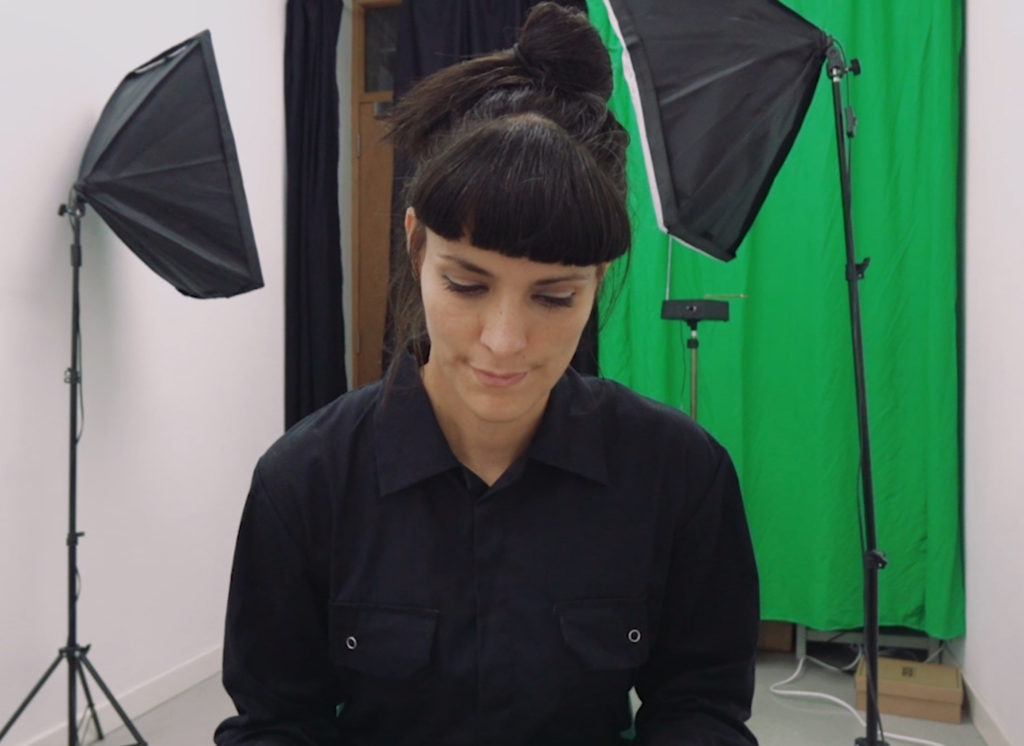 Anahita Razmi, b. 1981, Hamburg Germany.
Lives and works between Berlin and London.
She studied Media Art and Sculpture at the Bauhaus-University Weimar and the Pratt Institute New York before studying Fine Arts at the State Academy of Art and Design Stuttgart under Rainer Ganahl and Christian Jankowski.
Working with installation, moving image and performance, her practice is exploring contextual and geographical shifts – with a focus on shifts between an 'East' and a 'West'. Using her own Iranian-German heritage as a reference, Razmi's works are testing grounds for possibilities of import/export, hybrid identities and in the constructions and ambiguities of cultural representation.
Her works were exhibited in international institutions like Museo Jumex, Mexico City, Halle 14, Leipzig, Zacheta National Gallery of Art, Warsaw, Kunstraum Innsbruck, Austria, Sazmanab Center for Contemporary Art, Tehran, Kunsthalle Baden-Baden, Germany, The National Art Center, Tokyo and Kunstmuseum Stuttgart, Germany.
Among other grants and scholarships, Razmi received the Goethe at LUX Residency, London (2018), the Werkstattpreis of the Erich Hauser Foundation (2015), the MAK-Schindler Scholarship, Los Angeles (2013) and The Emdash Award, Frieze Foundation, London (2011).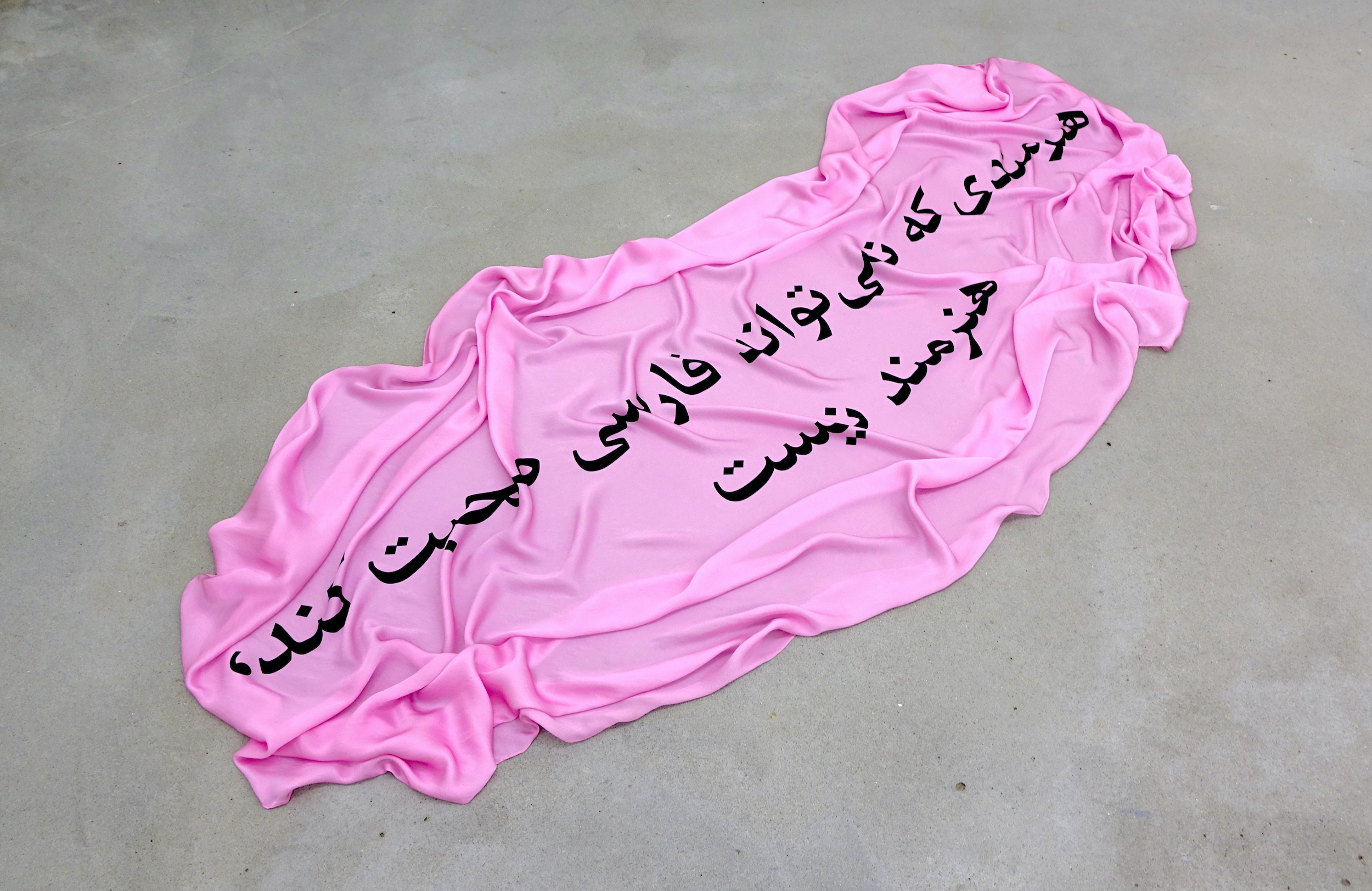 You are a German/Iranian artist, living and working in Germany. Your art often shows a certain familiarity and at the same time a critical, ironic distance towards Iran. How would you describe your relationship with the country, in which you didn't grow up but which owns a part of your identity?
It is a complicated relationship that has been changing during the years. I have been travelling to Iran a lot in the last ten years, realizing different projects, but I have never lived in the country.
Iran is in an incredibly difficult political and economic situation currently, and the temporality and the privilege of coming and going, collaborating, and making work within the country becomes a challenging and problematic endeavour. As an artist, I find it necessary to ask myself: For whom is my work 'working'? What power relations come into play? What position am I speaking from – or perceived as speaking from?
In my case, this position is the position of an outsider, that doesn't look like one. Maybe we can call it part of a diaspora, but the idea of a diaspora is incredibly complex, and there are so many different diasporic experiences. When a country is in such a difficult and often sad situation, the question: "What can we do to make it better" often seems dominant and central here.
But as an artist, I do not see any relevance in me trying to answer that question, or in making big opinionated statements. Instead, I am trying to produce my work under fair conditions, stay resilient – while making societal and relational complexities visible, asking questions concerning histories and media narratives, using humour as a means to enable states of ambiguity and contradiction, reconsidering set 'meanings'.
I like it when the Vietnamese filmmaker Trinh T Min-Ha stated to "not wish to speak about, only to speak nearby", challenging the rules of anthropological filmmaking. When it comes to challenging new modes of cultural imperialism, this is what I can try to do as an artist – speaking nearby Iran.