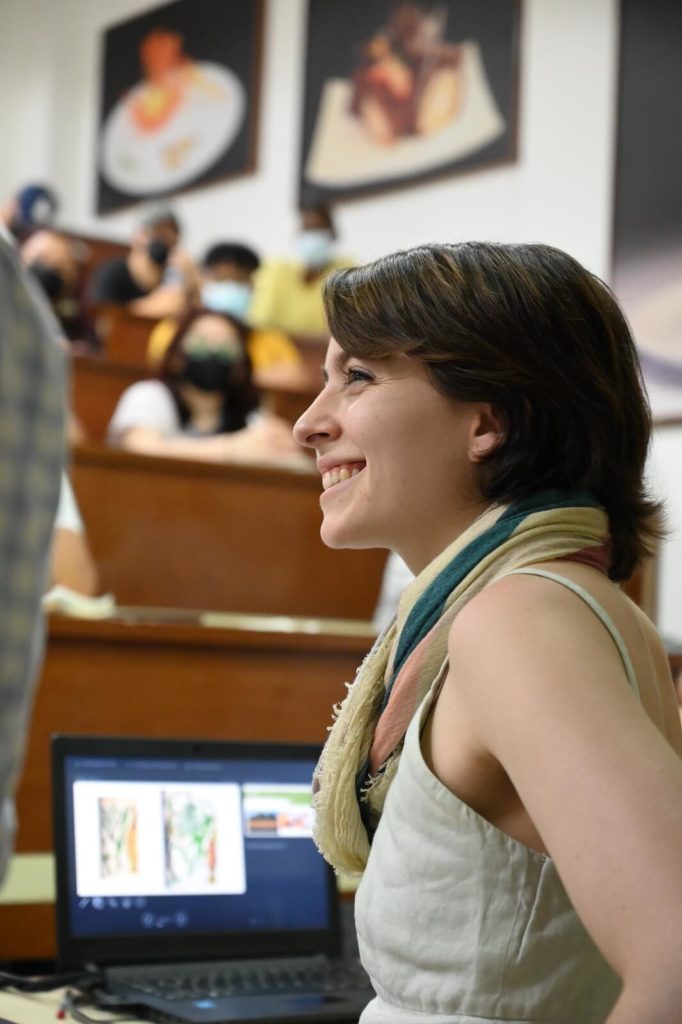 Cristina Serrano, b. 1995, Bogotá, Colombia.
Lives and works between Bogotá and Cali, Colombia.
Cristina Serrano Gnecco is a chef, baker, ethnomusicologist, and teacher. Her lifelong passion for manufacturing baked goods has been the driving force behind her professional trajectory. Having culminated her studies in ethnomusicology and history at NYU Abu Dhabi, she became an unsuspected food entrepreneur whilst continuing to cultivate her interests in human history, migrations, the creation of culture, and its undoing. She has written for food publications such as the Dubai-based food magazine The Carton (2015) and has featured as a guest speaker about cooking and culinary anthropology in the podcast Expertos de Sillon. The intersection between her culinary skills and historical knowledge has resulted in several historically driven investigations of recipes and food cultures that often culminate in some form of product for sale. She teaches the course on the History of Colombian Food Culture in the Escuela de Gastronomía de Occidente in Cali, Colombia. Cristina is currently the executive chef and co-owner of Onza, a bakery-cafe in Bogota where she offers the public a showcase of her culinary innovations and developments.