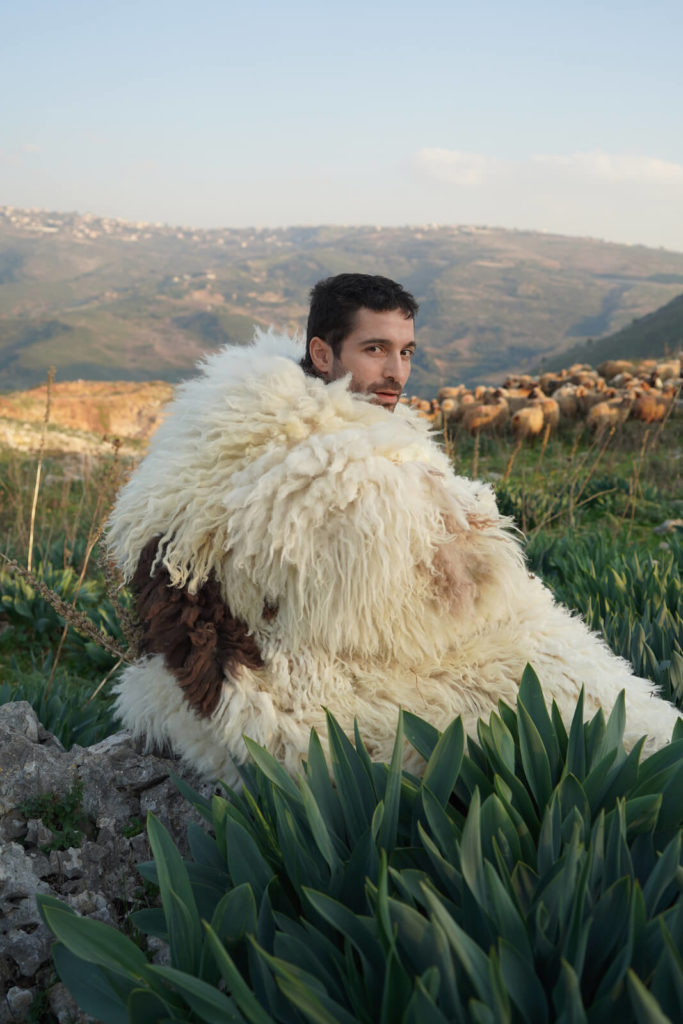 Adrian Pepe b. 1984, La Ceiba, Honduras.
Lives and works in Beirut, Lebanon.
Adrian is an artist and designer presently residing in Beirut, Lebanon. His work focuses on craftsmanship from socio-cultural, aesthetic, ecological, and methodological perspectives. He studies the relational ties we form with objects over time; how they are made and replicated, transferred and adopted, and how they change and adapt. His integrated approach interweaves culture, history, and performance with design, fashion, and interiors. Throughout his work, he performs a sort of creative shadowgraphy, crafting objects and experiences as tools to enable an open discourse on materiality, our morphing cultural landscape, and present condition.
"My initial interaction with the region was via the Arab people that moved to Latin America over the past two hundred years, marking the decline of the Ottoman Empire and other conflicts subsequently. Before my first visit, I imagined an opulent culture deeply seated in religion and politically provocative. What I found was a living archaeology of sorts, a rich and diverse culture rooted in the land, struggling with issues of identity, dynamically changing and continually adapting."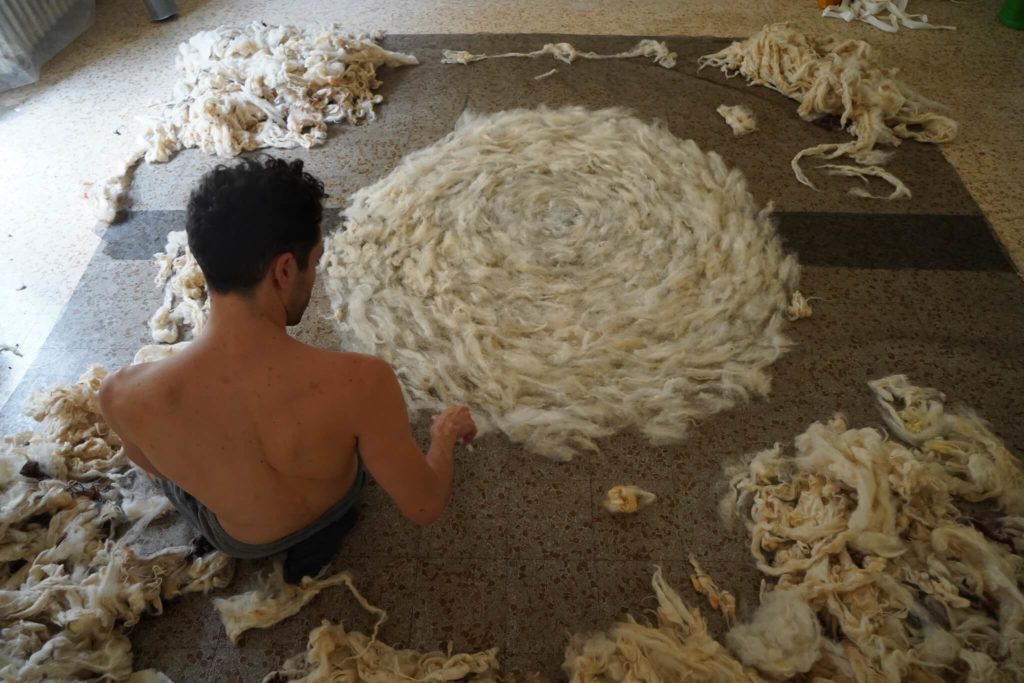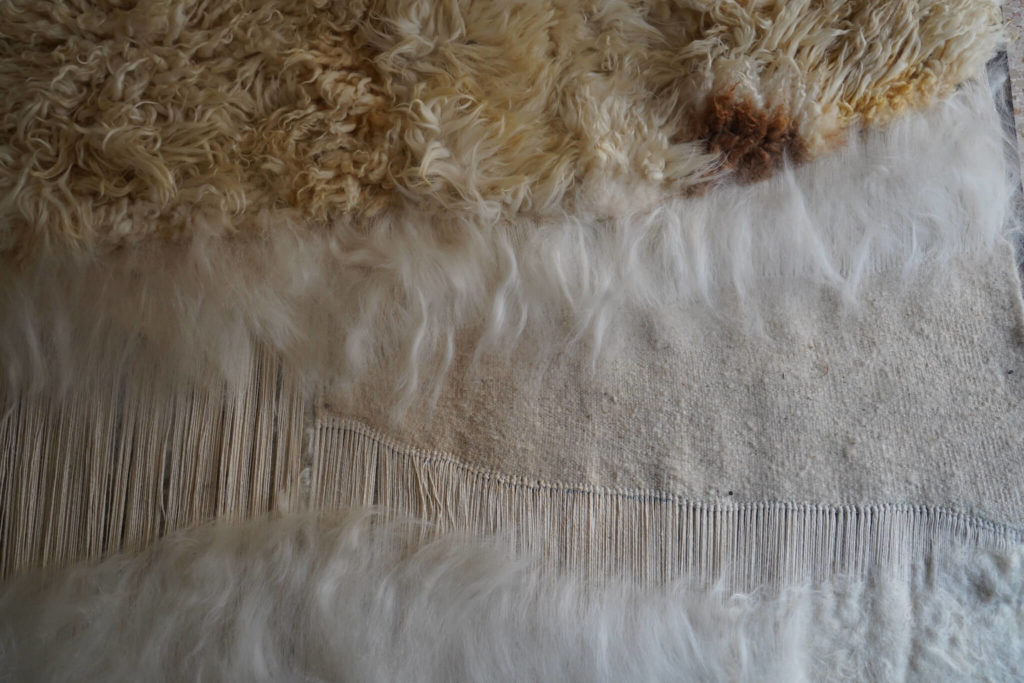 "As a fiber artist, I work directly with the raw form of natural materials, be it from plants or animals. In Lebanon, I encountered the fat-tailed Awassi sheep, a close domestic relative bred in the Syro-Arabian desert for over five thousand years. This particular breed of sheep is a key protagonist within the human narrative, particularly when referencing biblical fables, pastoral imagery, and ritualistic practices in Abrahamic religions. Sheep in the region is considered among the first animal species to enter into a domestic relation with humanity, offering its meat, milk, skin, and ultimately, its wool for textile. I became very interested in this ancient relationship between human, animal, and the land, and how it formulated moral codes and the textile structure present today. I began working with its wool to create large-scale tapestries laden with mythologies and symbolism, reflecting on themes of trans-corporeality, post-naturalism, and biocentrism."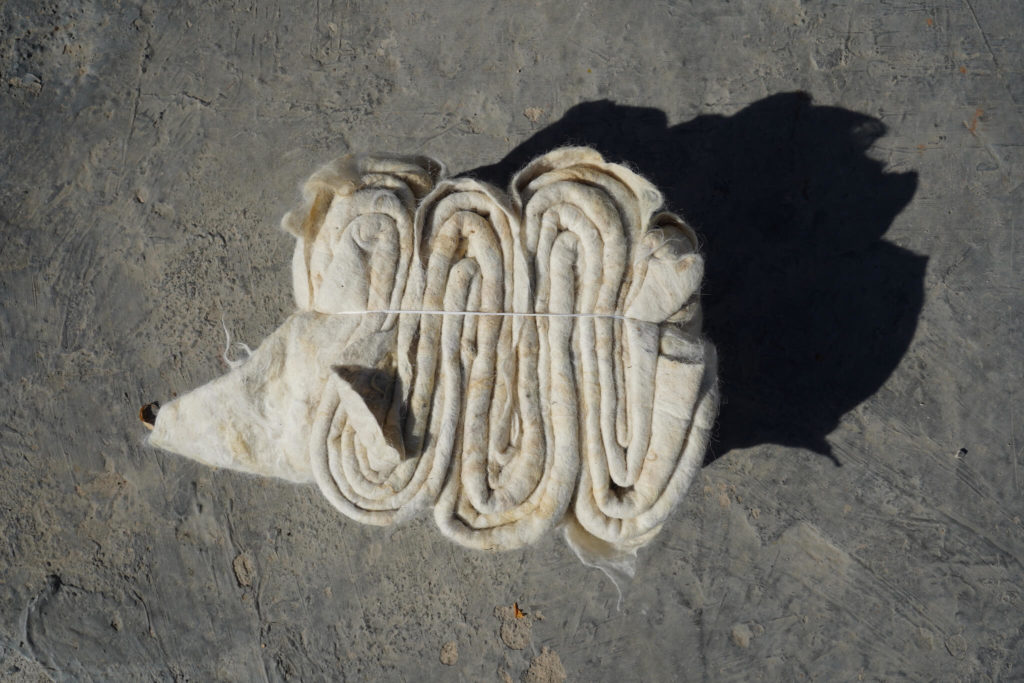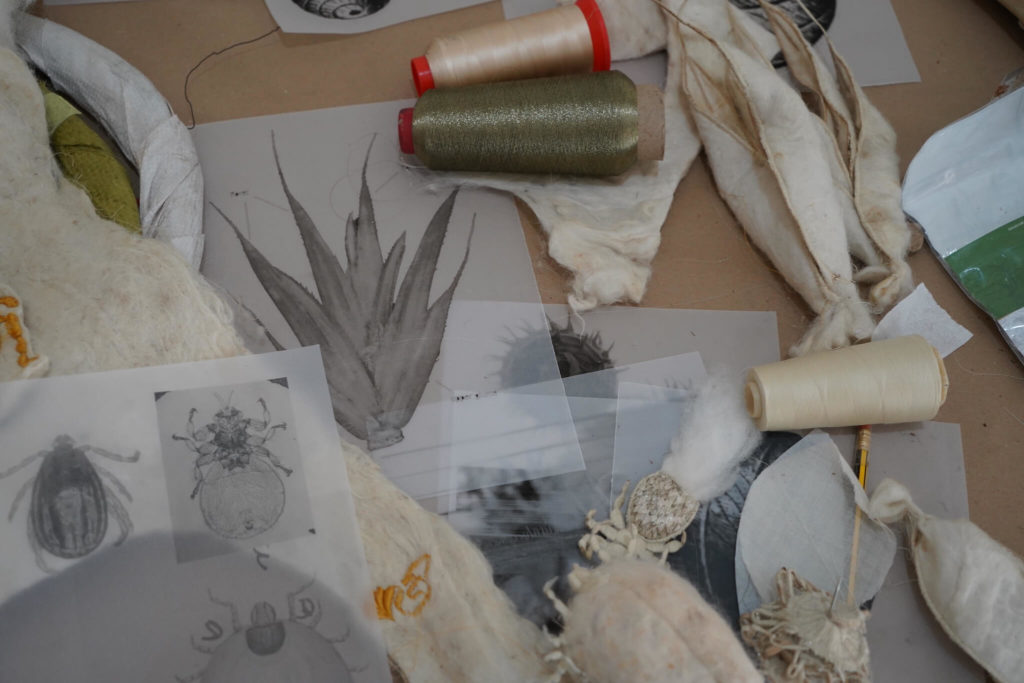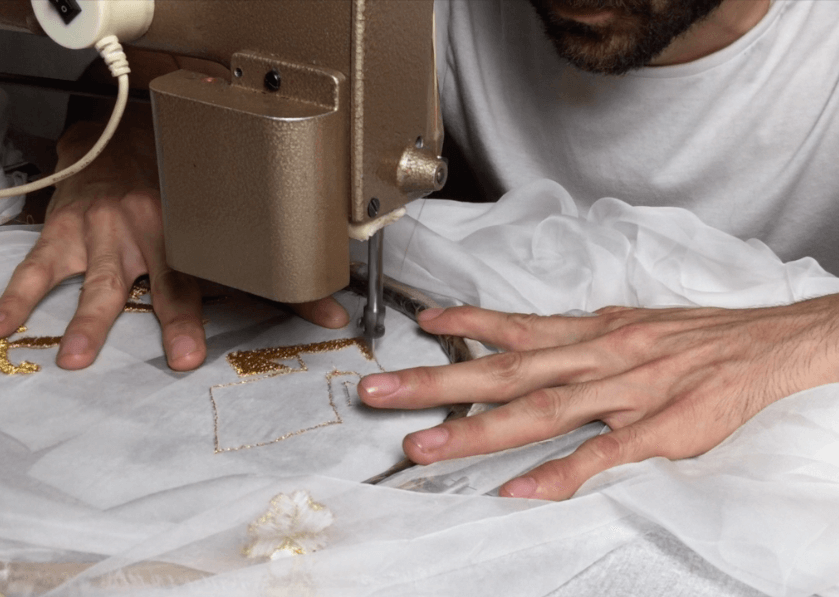 "Through my work, I attempt to trace the origins of particular textile making and fabric manipulation techniques as they relate to the occurrence of domestication and its role in the birth of human civilization. I am constantly surprised by what I find when engaging with the human and non-human agents involved, for example, my discovery of ochre. Ochre, also referred to as 'ruddle', has been used by shepherds of the region to mark their animals over several millennia. Ochre is a naturally occurring pigment derived from the earth, giving tones of yellow, red, and brown. The earliest use of ochre by ancient humans dates to Paleolithic times, over 200,000 years ago, found primarily in cave art; it is considered the oldest known natural pigment used by humankind. I am presently experimenting with this pigment in my work, reflecting on the co-history between all the bodies involved in this ancient interaction."