Team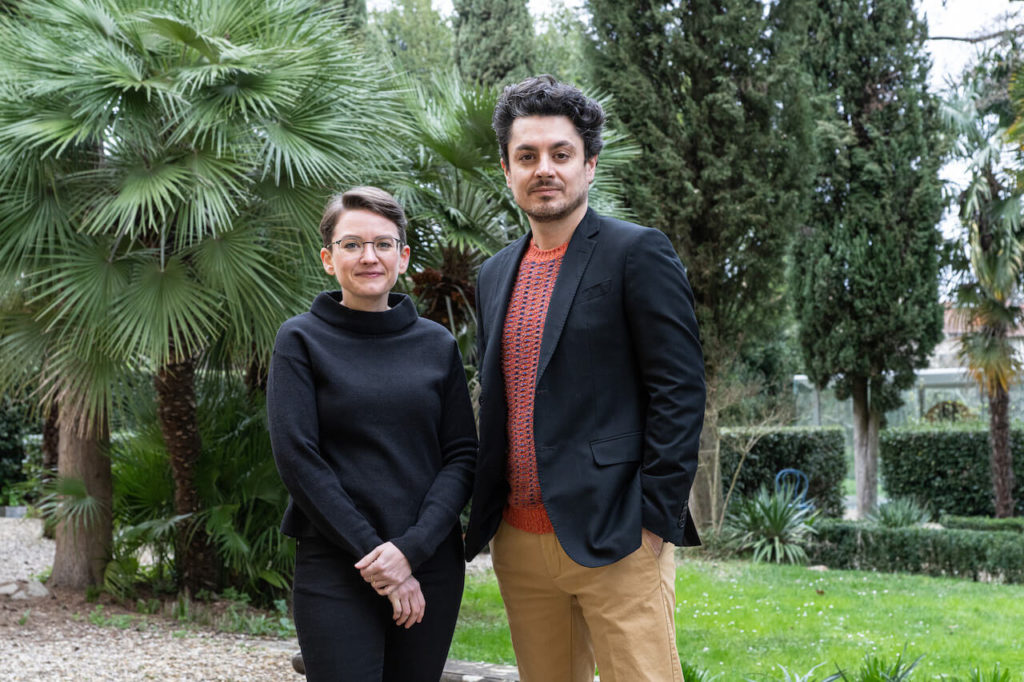 Sumac Space e.V., represented by the executive board:
Davood Madadpoor
Katharina Ehrl
District Court Freiburg im Breisgau, VR 703339
Tax number 0670/08333
Katharina Ehrl, b. 1985, Munich Germany.
Co-Founder/Curator
After a bachelor professional in trade and commerce, Katharina decided to make her passion for art her profession and studied art history in Munich, Germany, and Venice, Italy. In addition to the art history of Sub-Saharan Africa, she concentrated in particular on the arts of Arabic-speaking countries.
Her research focus is on the development of modern and contemporary art in the Arab world and its diaspora, with an emphasis on Lebanon. This interest led her to complete her master's degree with a thesis on the multiple references in the works of Etel Adnan and Saloua Raouda Choucair.
Currently, Katharina is part of the curatorial team of the Museum für Neue Kunst in Freiburg, Germany. Here, she co-curated Ping-Pong, a collaboration between the Museum für Neue Kunst and the Kunststiftung Baden-Württemberg. Ping-Pong transcends the boundaries of the museum and enters the urban space of Freiburg. Since the beginning of 2021, she has also been senior research assistant for contemporary Middle Eastern art at an art advisory firm. From 2016 to 2018, she was assistant curator on the research and exhibition project Flow of Forms/Forms of Flow. Design Histories between Africa and Europe, which was presented in Munich as well as at the MARKK in Hamburg.
As a curator and researcher, her present interests, which she also pursues within the framework of Sumac Space, are concerned with alternate realities in contemporary art from the Middle East and its different forms of artistic expression. Katharina also researches on documentarism in the Arab world and the broader interactions between society and audio-visual art.
Davood Madadpoor, b. 1981, Tehran Iran.
Co-Founder/Curator
Davood was born and raised in Tehran where he worked at the War Library as co-researcher on methods of archiving. His interests in the arts led him to pursue degrees in photography at the Iranian Photographers' House and the Tehran University of Applied Sciences and Technology. He also worked as project coordinator and office manager at the Tehran Art Center (Hozeh Honari).
His passion for the arts further brought him to Florence where he obtained a bachelor's degree in visual arts as well as a master's degree in curatorial studies from the Accademia di Belle Arti. Here, he cultivated and explored his curatorial interests in the relationship between art practices and the material reality of day-to-day life, graduating with a thesis focused on local context as an impetus and inspiration for the art practices of artists-in-residence.
Since 2018, he is part-time project coordinator and curatorial assistant at Villa Romana in Florence. In this capacity, he recently took the role of co-editor on a digital project entitled, The Broken Archive—Artistic Practices Bridging the Mediterranean, which was the fruit of a cooperation between Haus der Kulturen der Welt (HKW), Berlin DE and Villa Romana. He also carried part of the curatorial responsibility for another exhibition project entitled Seeds for Future Memories: Voicing the Two Ends of Migration, in cooperation with ifa-Galerie, ACUD MACHT NEU and FREIRAUM in der Box (Berlin DE).
In 2020, he worked with Marina Fokidis to co-teach the course, "Everything you always wanted to know about curating and a few more questions", at the Salzburg Summer Academy of Fine Arts. In 2021, he was selected to be part of the Digital Young Curators Academy in the 5. Berliner Herbstsalon, Maxim Gorki Theater.
The rest of his time is devoted to developing his research aligned with Sumac Space which revolves around interrogating and recasting everyday objects and events against the contemporaneous backdrop of a social and political landscape in flux.
As a curator, Davood seeks to explore this tension in his exhibitions through different narrations, story-telling, and fictions which reconstruct the contemporary day-to-day as a mixture of origin, transition, and an unknowable future.
Contact: contact@sumac.space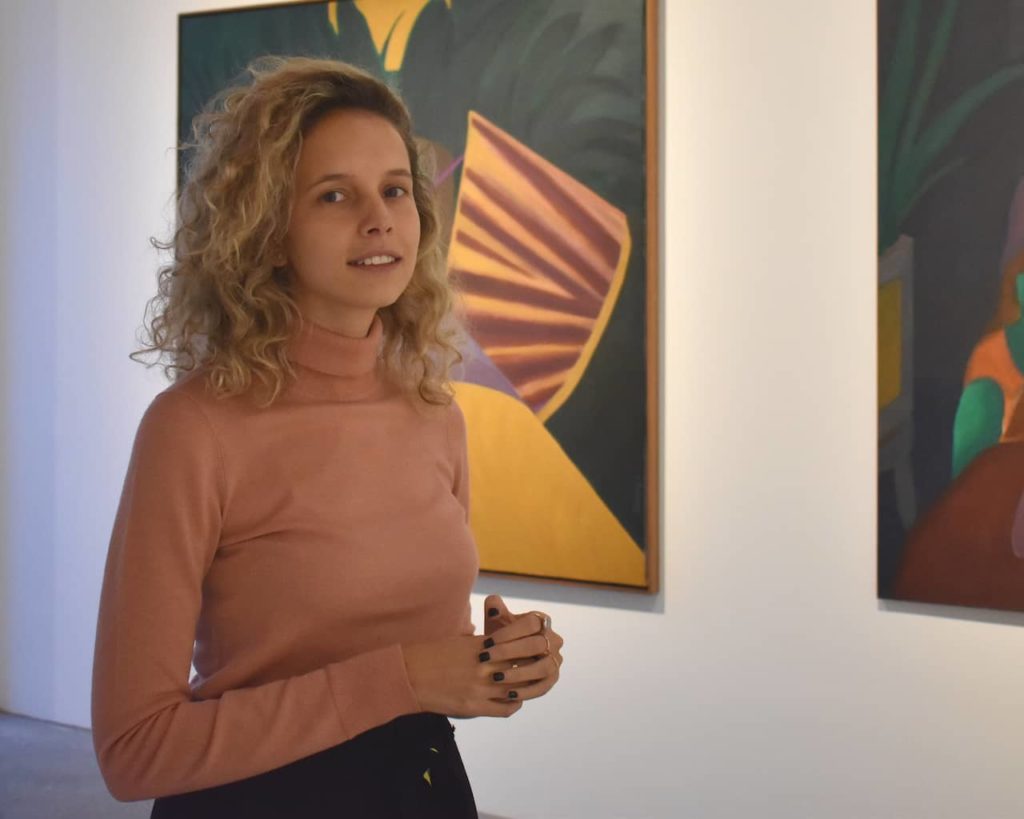 Darya Aloufy, b. 1992.
Co-Editor/Curator
Darya Aloufy is a curator and researcher. She holds a Bachelor's degree in History of Art and Humanities and a Master's Degree in History of Art from University College London, where she was the recipient of the Fer-Garb Scholarship.
As part of her wide range of interests––including counter-narratives, equivocal identities, and under-researched histories––Darya has been exploring the work of women artists working in the Middle East.
As an independent curator, she curated exhibitions, amongst others, in Berlin as well as an exhibition on Sumac Space's online platform. In 2020, she co-founded the Collective for Constant Questioning (CCQ), a platform for conversation, critique, research, reflexivity, and action, which centers questioning as a methodology for a deconstructive agency and for constituting alternatives. In 2021, she was selected to participate in the second edition of the (digital) Young Curators Academy at the Maxim Gorki Theater, Berlin. She joined the Sumac Space team in August 2020.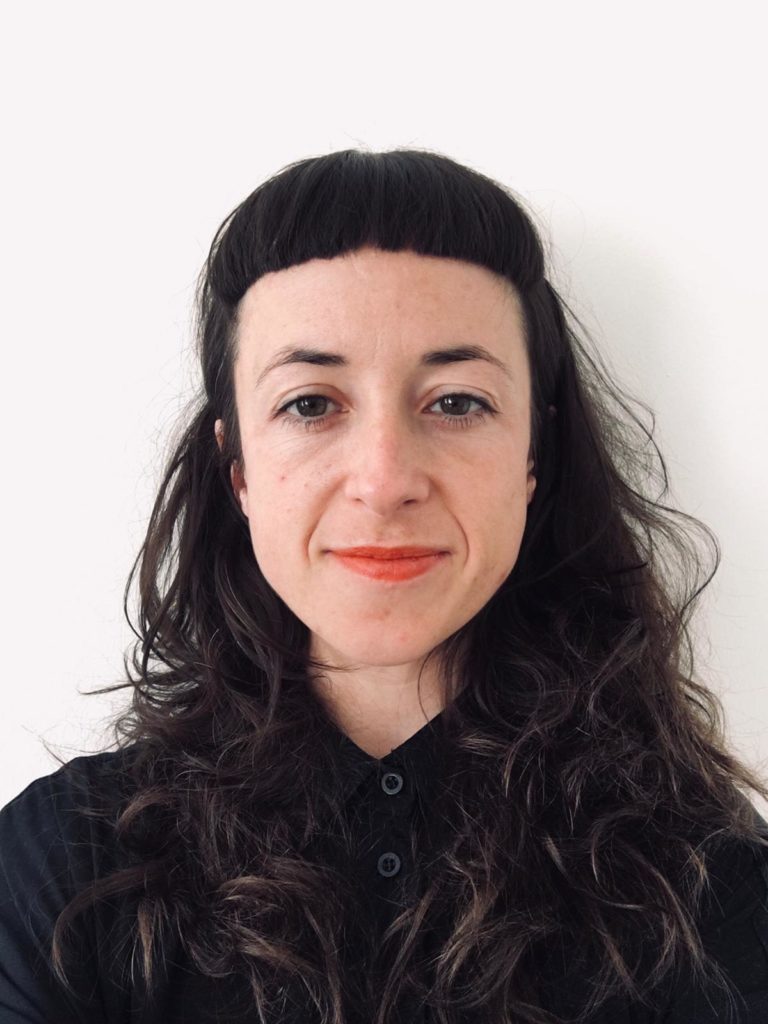 Jaroslava Tomanová, b. 1989.
Co-Editor (until 2021)
Jaroslava is a researcher and a writer based in Vienna. Alongside ongoing voluntary and informal art-related activities, her professional background is a combination of working in the visual arts, contemporary dance and performance, academic research and writing. In the past she worked as Curatorial Assistant at Thyssen-Bornemisza Art Contemporary (TBA21) and as International Collaborations Coordinator at Tanec Praha. Her commitment to art and politics of solidarity, equality and justice drives her motivation to develop curatorial research, writing and practice alongside an overarching long-term research interest in the connection between language and power. Her university education has primarily focused on the relation between the arts and the state, and her PhD research at the University of Leeds is a critical study of neoliberal cultural policy discourse. As a writer and art critic she has contributed with reviews and essays to Corridor8, This Is Tomorrow and Freedom News.
Contact: editorial@sumac.space