SUPPORTERS
SUPPORTERS
During the development of this project, we have been fortunate to collaborate with people whose spirit, passion and knowledge we admire.
Ester Di Leo [Press Office and Communications – Italy] | Francesco Fumelli | Annette Kaplan | Giuseppe La Corte | QZR Studio [Implementation of the platform]| Alessia Simone | Franco Speroni | Angelika Stepken | Marco Tognetti | Laura Vetter | Zahra Zeinali

Philomena+
art & architecture platform
for collaborations between the WANA
GUEST CURATORS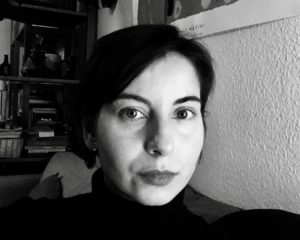 Didem Yazıcı is an independent curator and writer, based in Karlsruhe Germany. Her curatorial work is inspired by thinking across disciplines in and outside of art, the potentiality of exhibitions as socio-poetic spaces, the legacy of intersectional feminism and global exhibition histories. Recently, she worked at the Badischer Kunstverein in Karlsruhe (2017-18) where she co-curated exhibitions, and worked on conceptualizing and realizing the 200th anniversary programme. In 2016, she worked as Curator for the Infra-curatorial Platform of the 11th Shanghai Biennale invited by the curators Raqs Media Collective and Curator-in-residence at the Goethe Institute in Cairo. As a member of the curatorial team of Museum für Neue Kunst, Freiburg (2015-16), she curated group and solo exhibitions as well as video programs of 'Schau_Raum', and co-edited exhibition catalogues. Prior to that, she worked as a freelance curator, and curated the first solo exhibition of Mehtap Baydu in Berlin, titled 'Tales of Shahmaran' and a group exhibition 'Left Unsaid' in Kreuzberg Pavillon, Berlin in 2014. Previously, she was a curatorial researcher-in-residence at Künstlerhaus Stuttgart, and worked at dOCUMENTA (13) as a project coordinator of Maybe Education and Public Programs (2012-13) in Kassel. In 2009, she was the coordinator of Hafriyat non-profit art space in Istanbul. She studied B.A. in Art History at Mimar Sinan Fine Arts University in Istanbul (2008) and M.A in Curatorial and Critical Studies at the Städelschule and Goethe University in Frankfurt. (2012).
Selected exhibitions and projects include; "Life, Death, Love and Justice" with Peter Sit (Tranzit, Bratislava, spring 2021 upcoming), "Hiding Our Faces Like a Dancing Wind" and "Garden Conversations" (Schau_Raum, Museum für Neue Kunst, Freiburg, 2020) 'Ulrika Jäger' (Akku Stuttgart, 2019), '200 Years Young Songs: Mehtap Baydu' (Badischer Kunstverein, 2018), 'Born In The Purple: Viron Erol Vert (Kunstraum Kreuzberg Bethanien Berlin, 2017) 'Freedom is a State of Mind' (The 11th Shanghai Biennale, 2016), 'Freundschaftsspiel,' (Museum für Neue Kunst, Freiburg) 'Middle Of The Path' (Schau_Raum, Museum für Neue Kunst, Freiburg, 2015); 'Towards The Garden of Palms' (Polistar, Istanbul, 2013); 'Apparatus Criticus & Locus' (Künstlerhaus Stuttgart, 2013); 'Autopoiesis' (Querungen, Württembergischer Kunstverein, 2013.) 'Pie In The Sky' (Platformsarai Frankfurt, 2011).
Curator of the exhibition Unconquered Spirit
On-View: 06.04.2021 – 01.06.2021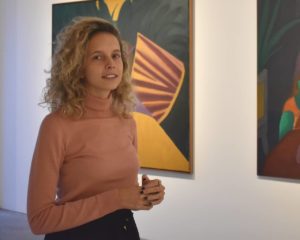 Darya Aloufy (b.1992) is an art historian and curator. She holds a BA in History of Art from Tel Aviv University and an MA in History of Art from University College London. Her research focuses on ambivalent narratives of identity and counter-narratives, with special interest in photographic archives as well as women's image. She is currently the Assistant Curator at TAU Gallery.
Curator of the exhibition Present Imperfect
On-View: 02.02.2021 – 23.03.2021