SUPPORTERS
SUPPORTERS
During the development of this project, we have been fortunate to collaborate with people whose spirit, passion and knowledge we admire.
GUEST CURATORS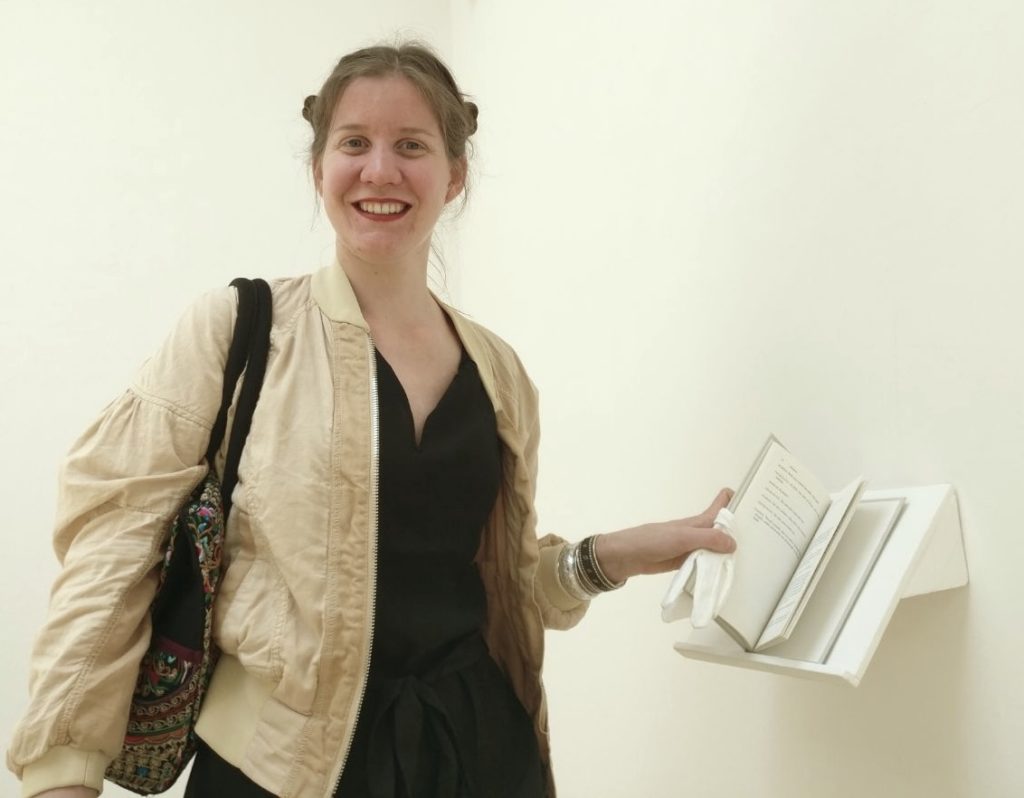 Aline Lenzhofer is a cultural worker and curator with a focus on collaborative practices, socio-political issues, and artistic forms of the WANA region. With a background in cultural and social anthropology and a degree in applied cultural studies, Aline Lenzhofer has worked with various art spaces such as Institut d'art contemporain de Villeurbanne (Lyon), Kulte Center for Contemporary Art (Rabat), the Austrian Cultural Forum (Cairo) and das weisse haus (Vienna). Currently, she works as co-curator of the visual arts program at philomena+ and as a freelance cultural worker in Vienna. Her recent projects include group exhibitions, interactive screening programs, and public art interventions, among them, are "Republished: Questioning Boundaries" (2019), "Travel Apparatus" (2020), Fit'ri:na Festival – a festival behind glass (2020), "Revisiting Casablanca" (2021) and "Banal Complexities" (2021).
Curator of the exhibition Longing for Community
On-View: 24.01.2022 – 22.03.2022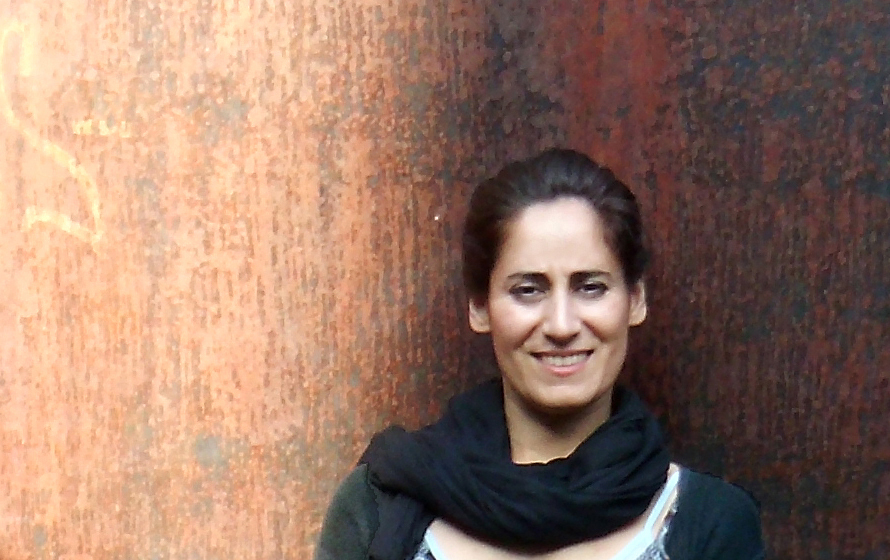 Baharak Omidfard is a curator with both an artistic and academic background. She holds a Bachelor's Degree in Visual Communication from Tehran University of Art, Iran, and was later awarded a Bachelor's and Master's degree in Art History from the Albert-Ludwigs-Universität Freiburg, Germany, with a focus on modern and contemporary art. In her academic work, Baharak Omidfard has extensively explored the topic of "farewell" in contemporary art. She has curated exhibitions for experimental art in Germany, France and Switzerland. She received a curatorial grant from Rhineland-Palatinate and has gathered work experience in several museums. Currently, she is interested in the interface between art and public spaces and her most recent research focus deals with artistic and research methods of "connection" and "disconnection".
Curator of the exhibition Dear Fractured Stones,
On-View: 22.11.2021 – 18.01.2022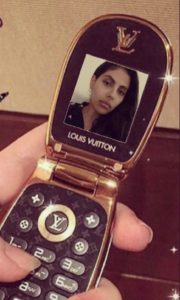 Ruba Al-Sweel is an arts and culture writer and researcher from the Middle East with words in Art Asia Pacific, Vogue, VICE, The Brooklyn Rail, MOUSSE Magazine, among others. She holds a master's degree in media and creative industries from SciencesPo, Paris, and takes particular interest in the emergence of internet subcultures. Al-Sweel also manages strategic, integrated and global communications at Art Jameel, an independent organisation that supports artists and creative communities.
Curator of the exhibition Garden of e-arthly Delights
On-View: 06.09.2021 – 02.11.2021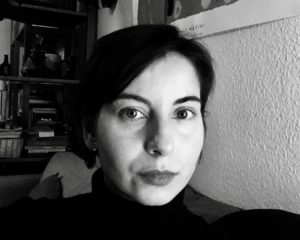 Didem Yazıcı is an independent curator and writer, based in Karlsruhe Germany. Her curatorial work is inspired by thinking across disciplines in and outside of art, the potentiality of exhibitions as socio-poetic spaces, the legacy of intersectional feminism and global exhibition histories. Recently, she worked at the Badischer Kunstverein in Karlsruhe (2017-18) where she co-curated exhibitions, and worked on conceptualizing and realizing the 200th anniversary programme. In 2016, she worked as Curator for the Infra-curatorial Platform of the 11th Shanghai Biennale invited by the curators Raqs Media Collective and Curator-in-residence at the Goethe Institute in Cairo. As a member of the curatorial team of Museum für Neue Kunst, Freiburg (2015-16), she curated group and solo exhibitions as well as video programs of 'Schau_Raum', and co-edited exhibition catalogues. Prior to that, she worked as a freelance curator, and curated the first solo exhibition of Mehtap Baydu in Berlin, titled 'Tales of Shahmaran' and a group exhibition 'Left Unsaid' in Kreuzberg Pavillon, Berlin in 2014. Previously, she was a curatorial researcher-in-residence at Künstlerhaus Stuttgart, and worked at dOCUMENTA (13) as a project coordinator of Maybe Education and Public Programs (2012-13) in Kassel. In 2009, she was the coordinator of Hafriyat non-profit art space in Istanbul. She studied B.A. in Art History at Mimar Sinan Fine Arts University in Istanbul (2008) and M.A in Curatorial and Critical Studies at the Städelschule and Goethe University in Frankfurt. (2012).
Selected exhibitions and projects include; "Life, Death, Love and Justice" with Peter Sit (Tranzit, Bratislava, spring 2021 upcoming), "Hiding Our Faces Like a Dancing Wind" and "Garden Conversations" (Schau_Raum, Museum für Neue Kunst, Freiburg, 2020) 'Ulrika Jäger' (Akku Stuttgart, 2019), '200 Years Young Songs: Mehtap Baydu' (Badischer Kunstverein, 2018), 'Born In The Purple: Viron Erol Vert (Kunstraum Kreuzberg Bethanien Berlin, 2017) 'Freedom is a State of Mind' (The 11th Shanghai Biennale, 2016), 'Freundschaftsspiel,' (Museum für Neue Kunst, Freiburg) 'Middle Of The Path' (Schau_Raum, Museum für Neue Kunst, Freiburg, 2015); 'Towards The Garden of Palms' (Polistar, Istanbul, 2013); 'Apparatus Criticus & Locus' (Künstlerhaus Stuttgart, 2013); 'Autopoiesis' (Querungen, Württembergischer Kunstverein, 2013.) 'Pie In The Sky' (Platformsarai Frankfurt, 2011).
Curator of the exhibition Unconquered Spirit
On-View: 06.04.2021 – 01.06.2021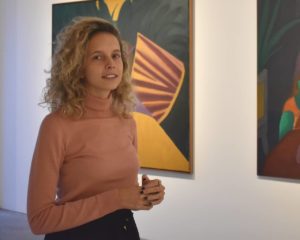 Darya Aloufy (b.1992) is an art historian and curator. She holds a BA in History of Art from Tel Aviv University and an MA in History of Art from University College London. Her research focuses on ambivalent narratives of identity and counter-narratives, with special interest in photographic archives as well as women's image. She is currently the Assistant Curator at TAU Gallery.
Curator of the exhibition Present Imperfect
On-View: 02.02.2021 – 23.03.2021
CONTRIBUTORS
Farzaneh Abdoli currently lives and works in Iran. She is a member of the Association of Iranian Sculptors and has participated in several exhibitions, including the 5th Tehran Biennial of Sculpture at the Museum of Contemporary Art. In 2008, she was part of the first Biennial of Urban Sculpture and one of her works was selected to be installed in the city. In 2009, her first public sculpture called Fish Wave was installed along the Sattãri Highway in Tehran. Abdoli is also one of the winners of the second Urban Biennale. In the same year, another work of hers was installed in the public space, at Kosar Square in Mashad. She furthermore created the rainwater fountain under the Seyyedkhandãn Bridge in Tehran. Farzaneh has participated in many group exhibitions of the Association of Iranian Sculptors.
Ruba Al-Sweel is an arts and culture writer and researcher based in Dubai with works in Art Asia Pacific, Vogue, VICE, The Brooklyn Rail, Canvas Magazine, among others. She holds a master's degree in media and creative industries from SciencesPo, Paris, and takes particular interest in the emergence of internet subcultures and online cultural wars as manifested in earnest Twitter threads, deepfakes and memes.
Victoria DeBlassie is a multidisciplinary artist who recontextualizes discarded objects and materials to suggests the excessiveness of material culture and the human impact on the environment. After receiving her BFA from the University of New Mexico in 2009 and MFA at the California College of the Arts in 2011, DeBlassie was awarded a Fulbright Grant to Italy. DeBlassie has participated in numerous residencies, includingVis à Vis Fuoriluogo 23 (IT),Bridge Art Residency (IT), and Hangar.org (SP). Recent solo exhibitions include Anthropomorphic Cosmesis at Finestreria (IT) and Plasticaia at the Villa Romana (IT). Her latest group selected shows include Per quanto tempo e' per sempre, Celle Frigo (IT), The Recovery Plan, Fondazione Biagiotti Progetto Arte (IT), as well as two-artists shows including: Trame Plastiche—Bridge (Collaboration with Leonardo Moretti) Vicoli d'Arte (IT); Cenacoli Ombrellìferi (Collaboration with writer Connor Maley), Chille de la Balanza (IT).
Monica Hirano (b.1992, Brasil) is a curator, art producer, art director, and costume designer. For the last 6 years, she has split her time between Egypt, India, Malaysia, and Italy. In her artistic practices, she seeks to work with values of diversity, inclusion, and human rights, all in a very international context. Monica was the project manager of Something Else OFF Cairo Biennale (2018), curator and producer of Gender Bender in Bangalore, India (2019), curator and producer of I=I performance of Vinicius Couto (2020), curator At The Edge of Chaos at Manifattura Tabacchi and IED, Florence (2020) and curator in ONJOY at carrozerie.not and IED, Rome (2021).
Aline Lenzhofer is an art worker and curator based in Vienna with a focus on artistic practices from the WANA region, on socio-political topics and on collaborative projects. With a background in cultural and social anthropology and a degree in cultural management, she has worked with different cultural institutions in Morocco, Egypt and France and is currently part of the team of philomena+ and das weisse haus, two independent art spaces in Vienna.
Adela Lovric is a Berlin-based cultural journalist, curator, and producer. Her research focuses on the representations of migration and counter-narratives in film and video art. Currently, she is working as part of several institutional and independent collectives, developing publishing projects, producing events, and experimenting with curatorial strategies.
Milad Odabaei is a postdoctoral research fellow at Princeton University. His research brings together anthropological and critical methods for the study of modern Iran.
David Revés (b.1992, Lisbon) is an art critic, independent curator, and researcher. He holds a master's degree in Art Studies – Art Theory and Criticism (University of Porto, Portugal) and is studying for a master's degree in Communication Science – Contemporary Culture and New Technology (NOVA University, Lisbon, Portugal). David has explored the field of new media and is interested in the way it entwines with art, exhibiting devices, and politics of the image. He writes critiques and essays, contributing regularly to several publications, as well as artistic and academic projects.
Ofelia Sisca (b. 1986) is a curator, journalist, and content manager; she graduated with honors from the University of Rome La Sapienza with research on sonority in the artistic act. She specializes in cultural journalism and is trained in the design, communication, and promotion of projects dedicated to artistic and cultural enterprises under the joint direction of the Ministry of Heritage and Culture, the University of Rome La Sapienza, and the Research Center on Entertainment. She holds a master's in management of museums and cultural enterprises from 24ORE Business School.
She has been responsible for the communication of cultural events, has written articles and essays for magazines in the arts, and is an editor and South manager for the magazine Artribune. She is currently the manager of an art gallery for which she deals with curatorship and management. She produces critical texts on art and international artists, curates independent exhibitions and interdisciplinary events, and structures projects and educational plans for contemporary art.
Agnes Stillger is an art historian and curator, currently based in Florence, Italy. Her research focuses on decolonization processes, postcolonial networks, and material cultures. She is a Ph.D. candidate at the Ludwig-Maximilians-Universität in Munich with a thesis project on the entanglement of art, activism, and agriculture in West Africa. In 2019/20 she has been a participant in the workshop series Anthropology and Contemporary Visual Arts from the Black Atlantic, a collaboration of the universities of Dakar, Port-au-Prince, and Hannover.
Huda Takriti (Damascus, 1990, lives and works in Vienna, Austria) is a transdisciplinary artist based in Vienna. In her artistic practice, she explores the relationship in between history, politics, memories, and counter memories, and the construction of our own subjectivities.
She uses different media to work with these issues, such as video, film, installation, painting, and performative situations. In most of her works, she tempts to generate questions about how we relate to others, how we tell personal stories in the frame of the collective history and how do we deal with our patrimony and traditions.
Takriti has participated in many international group exhibitions and festivals, including exhibitions at Universitätsgalerie im Heiligenkreuzerhof (Austria), Kunsthalle Wien (Austria), Afro Asiatisches Institut (Austria), [.Box] Video Art Project Space (Italy), STIFF Student International Film Festival (Croatia), Stiftung Mercator (Germany), Kunstraum Lakeside (Austria), Centre d'art Sa Quartera (Spain), Addaya Centre for Contemporary Arts (Spain), Krinzinger Lesehaus (Austria) and University of Applied Arts _ Die Angewandte (Austria).
Huda received Kunsthalle Prize 2020 (Austria), Ettijahat Production Award, Laboratory of Arts, 7th Edition 2020 (Lebanon), Styria-Artist-in-Residence fellowship 2016 (Austria) and BMUKK and Kulturkontakt Austria residency fellowship 2014 (Austria).
Srđan Tunić (b. 1984) is a freelance curator and researcher based in Belgrade, Serbia. He is a co-founder of Trans-Cultural Dialogues (as part of Cultural Innovators Network), Kustosiranje / About and Around Curating and Street Art Walks Belgrade initiatives. He is collaborating with art professionals, researching fields such as contemporary art, curatorial practices, street art and graffiti, science fiction, art appropriation, cultural diversity, experiential learning, independent cultural scene, and self-management.

His texts have been published in the Kultura Journal, AFRIKA – Studies in art and culture, Transcultural Studies Journal, IJOCA – International Journal of Comic Art, SAUC – Street Art & Urban Creativity Scientific Journal, as well as web portals SEEcult, Uneven Earth, Balkanist, Makanje and Seismopolite magazine.
Niklas Wolf, M.A. works as a researcher and lecturer at the Department of Art History of the Ludwig-Maximilians-University Munich. As a research associate, he is assigned to the professorship for the values of cultural heritage and provenance research (Prof. Dr. Dr. Antoinette Maget Dominicé). His research interests focus on the art history of Africa (especially tradition-based art), photography, Material Culture, visual studies, art history, and cultural anthropology, interculturality, and aesthetics.
Currently, he is working on his doctoral thesis Voodoo, and the state of inter. The (re)production of images and media of West African Vodun between identity and alterity (working title), dealing with superordinate discourses of display, materiality, and provenance, as well as the performative effects of specific, multifunctional objects in the construction of identity and alterity. In 2020 he co-curated the exhibition Photobook Africa. Tracing Stories and Imagery at the Zentralinstitut für Kunstgeschichte, Munich.
Sırma Zaimoğlu (b.1992, İzmir) is an independent art advisor, curator, and director of the Corpus Gallery and Publishing House in Istanbul. She graduated from the Department of Art Management, took roles in project management in various institutions. Based on her independent research, areas she worked on are Turkish Art Market, Gender Studies in art, and art publishing.
Zahra Zeinali (b. 1975) holds a bachelor's degree in painting from the Islamic Azad University of Tehran. After her graduation, she worked as a teacher in different institutes in Tehran for around fifteen years. During this time, she realized her interest in photography and decided to spend a year studying analog photography at the House of Iranian Photographers.
In 2012 she moved to France and while working as a painter, she continued to study photography at the EFET Photographie Institute to improve her skills. As a result, she recently started combining the two techniques, painting and photography in order to portrait reality through this new method.
Zeinali has participated in several group and solo exhibitions in Iran and France.
Rana ElNemr is a visual artist based and working with Cairo's art scene and larger urban environment. Her artistic practice moves from formalist explorations of photography as a medium to genre-bending visual essays of her surroundings in Egypt. Her practice is anchored in questioning what it means to live and experience place and time, through recording, describing, and reflecting on this experience via photography, film, texts, publications, and conversations. Rana's artistic process incorporates formal image-making techniques with contemporary artistic practices and it strives to integrate various forms of collaborations in different constellations, such as trans-disciplinary collaborations and alternative pedagogical practices among many others. She was one of the founders of the Contemporary Image Collective (CIC) in 2004 and remains an active board member.
Flavia Elena Malusardi is an independent curator, researcher, and art writer. Her work focuses on the contemporary arts and visual culture of the Middle East and North Africa, with an interest in archival and collecting practices within post-colonial contexts. She lived in Cairo and Dubai, where she worked with international galleries and curators. She is the editor of Vista Sud a bi-monthly column featured in Osservatorio Futura and she contributes regularly to the visual arts section of Arabesque, the first Italian magazine devoted to the study of culture of/from the Arab world.
Malusardi holds a Master's degree in History of Art and Architecture of the Islamic Middle East from SOAS School of Oriental and African Studies (London) and an MFA in Visual Cultures and Curatorial Practice from Accademia di Brera (Milan). She is currently a Ph.D. candidate in History of Art with an international position between Università Cà Foscari (Venice) and OIB Orient Institut Beirut (Beirut). Her project investigates the role of gallerist Janine Rubeiz and her informal space Dar Al Fann as a platform to support artists and the shaping of the cultural panorama in pre-war Lebanon.