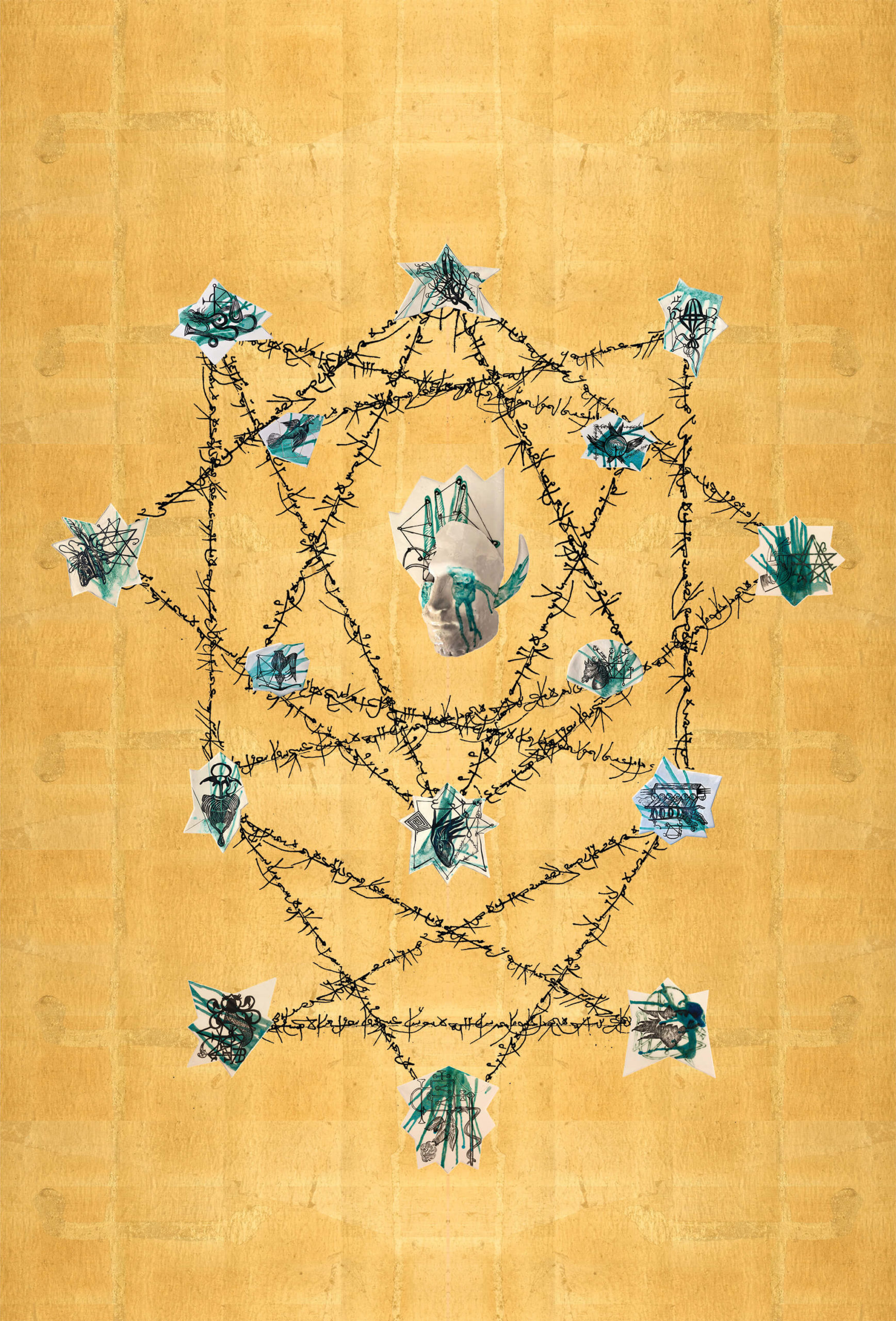 The body of the work consists of ceramics (glazed Sgraffito) that, like shards collected at the bottom of the sea, compose an installation that has the shape of a constellation.
The creation of Sigillum was like a voyage into a very chaotic inner sea, collecting the pieces of a shipwreck. Just as the constellations guide navigators to a physical place, the constellation that comes out of this work guides me to a metaphysical place. The restlessness that emerges from this work has to do with my "fear" of the chaos of external urges, which clashes and merges with an inner commotion. The shards of the past guide us towards a reflection on the present and the future.
I imagined the final installation as an astrolabe that indicates the path of my navigation. In this imaginary journey, elements of the esotericism of Mediterranean and Middle Eastern culture merge and consolidate, showing a contrast and, at the same time, a harmonic fusion. As a metaphor for the flow of my life, in this work we can trace the features of a migration that crosses different landscapes and collects symbols that enrich the path. The use of ceramics allowed me to create a concrete hook between the technique of Islamic ceramics and the technique of Mediterranean majolica.