The female body and its exposure are at the heart of Azita Moradkhani's drawings. The body itself, however, is absent from them. Instead, it is implied by lingerie items, drawn delicately and precisely, as if to materialize the qualities of the garments. The intimate appearance of these items is interrupted by the imagery Moradkhani combines in her drawings that contextualize them, placing them in her birthplace, post-revolution Teheran. Historical photographs as well as masculine physical features reveal what is truly "exposed" here; aesthetics of pleasure are replaced with the dynamics of vulnerability and violence.
Moradkhani's unexpected amalgamations attend to womanhood from the eyes of women in post-revolution Iran, such as herself. The works challenge the dichotomic divide between men and women and their relation to power by blurring the lines between tradition and modernity, as well as subjective perceptions of 'self' and national identities. Several short diary entries accompany the works, highlighting their intimate dimension. However, much like the drawings, they leave the observer baffled, looking for the line between the garment and the person.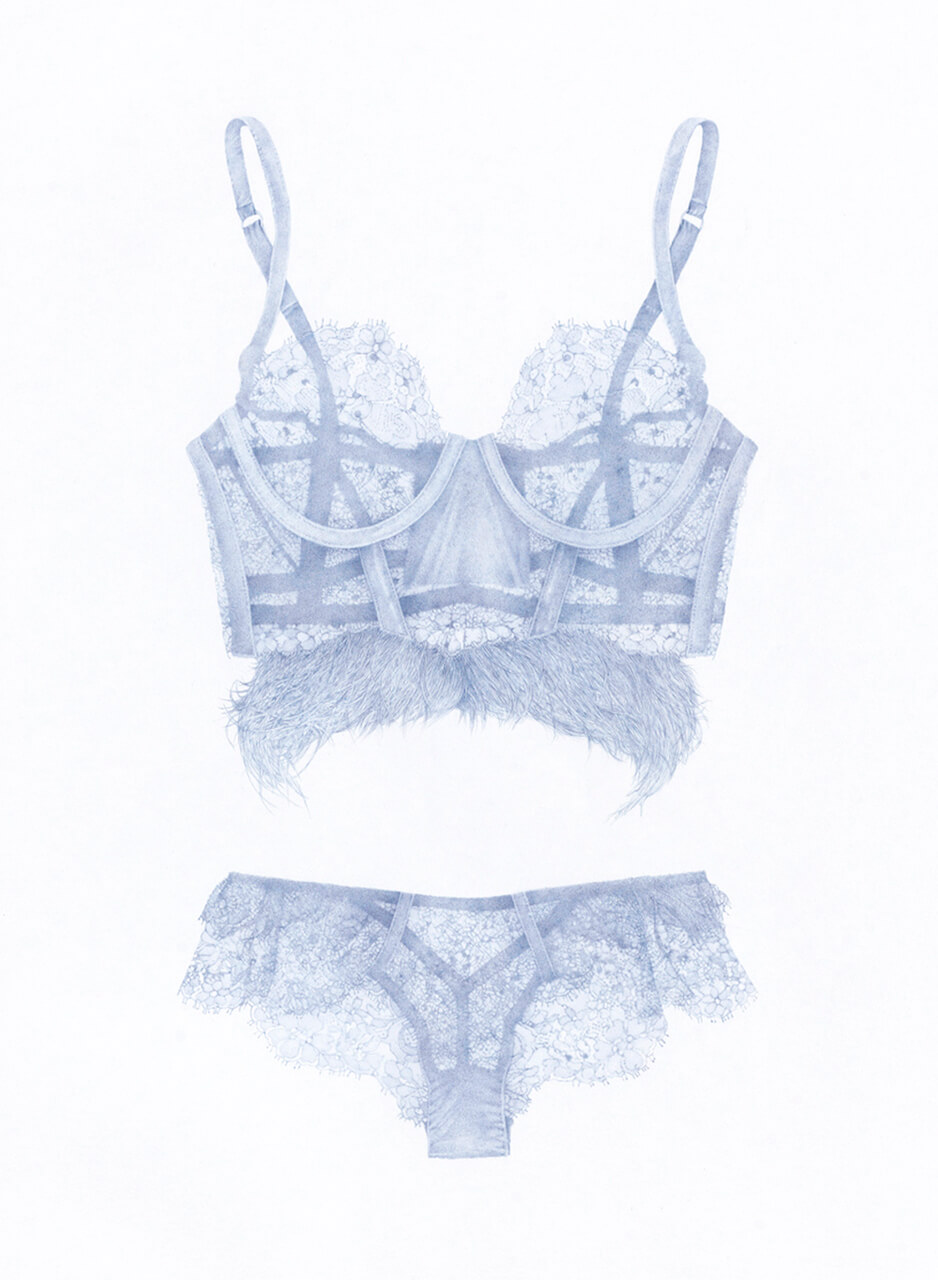 No matter how many times I condition and comb my mustache, it still tickles my belly.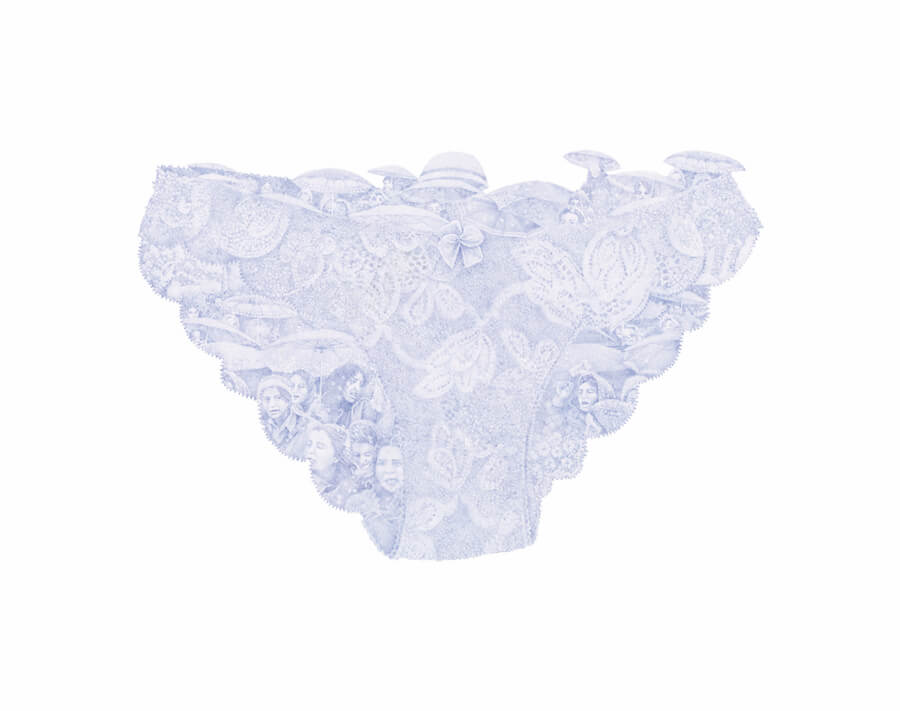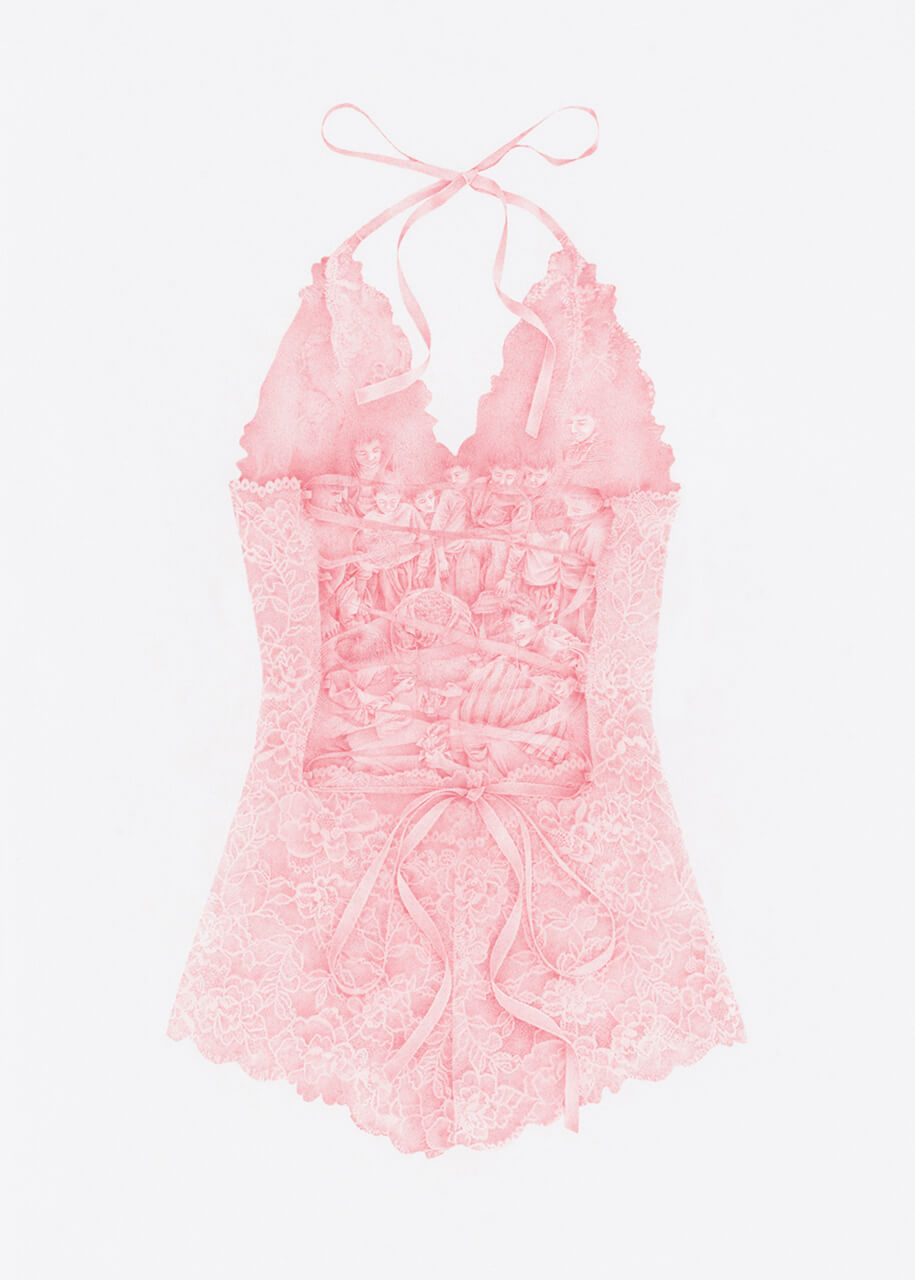 These boys are too noisy and, secretly, betting on my lacy fabric. So I strangled them with pink ribbons and promised them a lollipop in exchange for their money.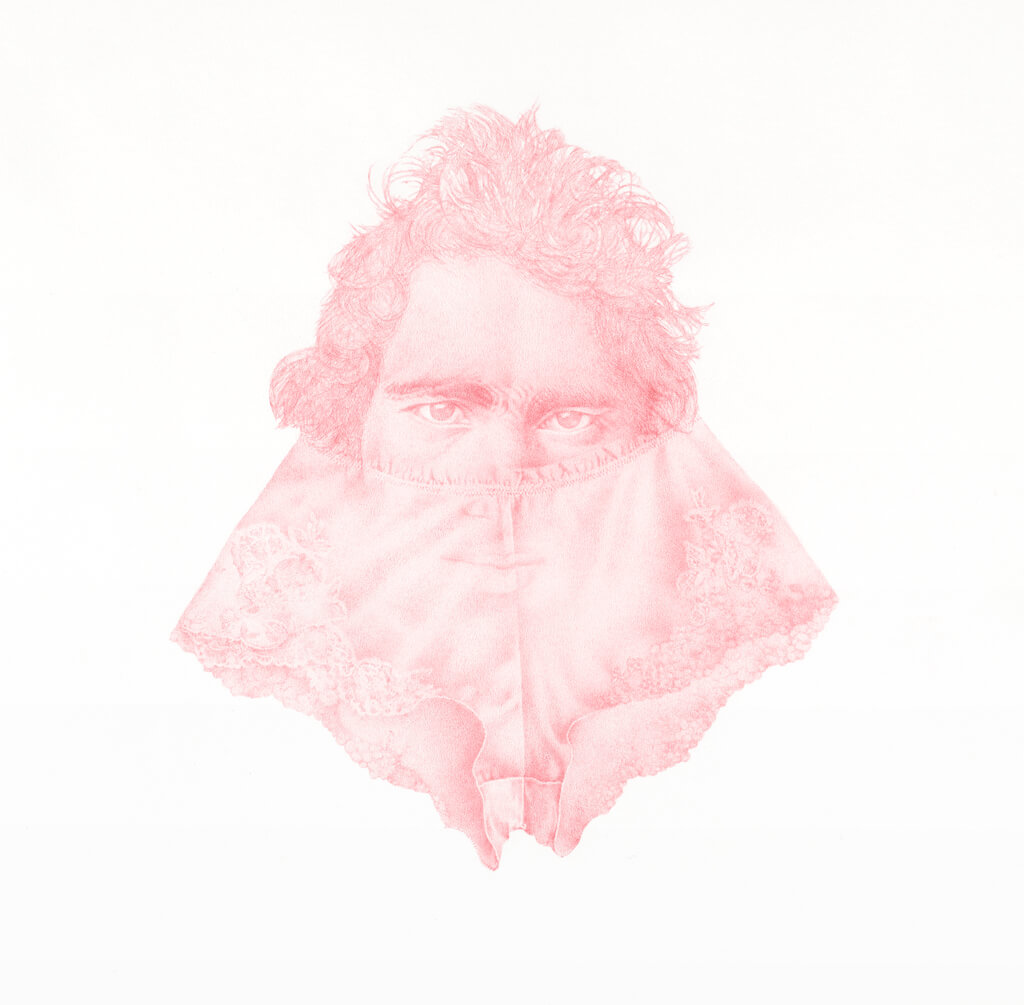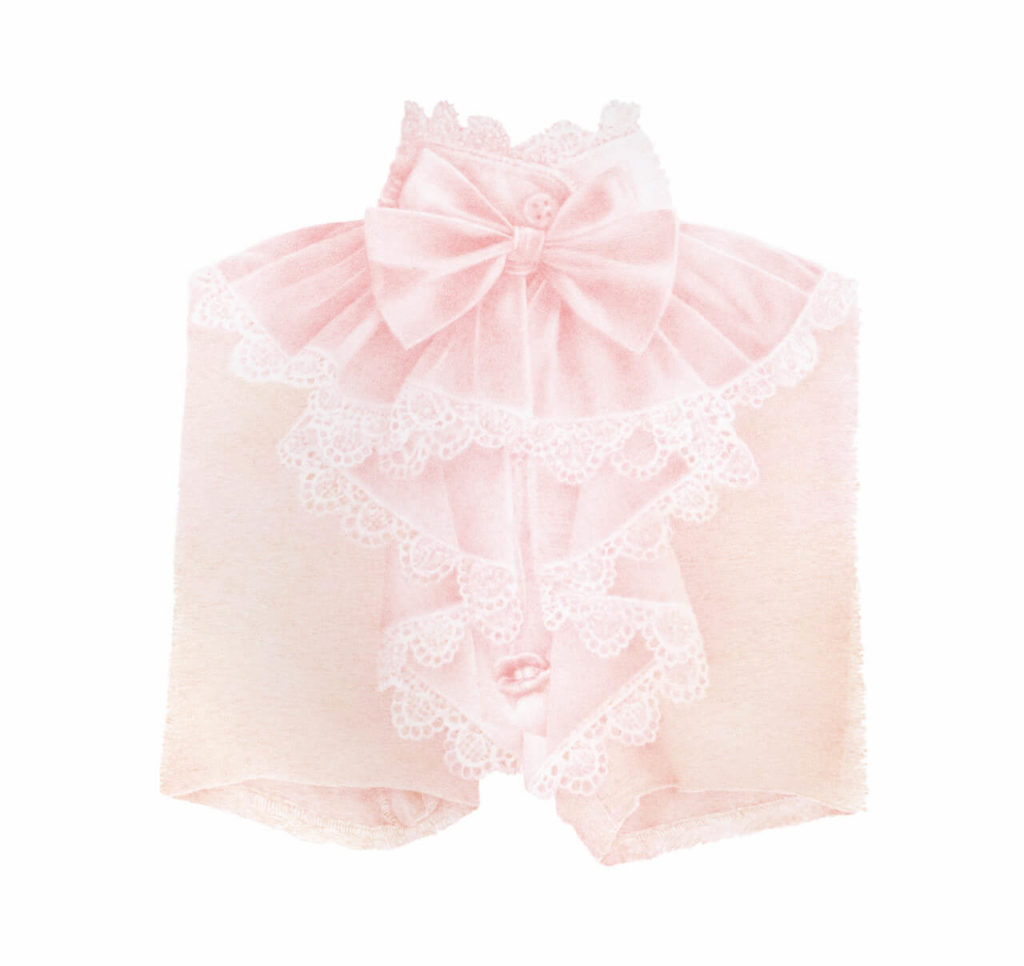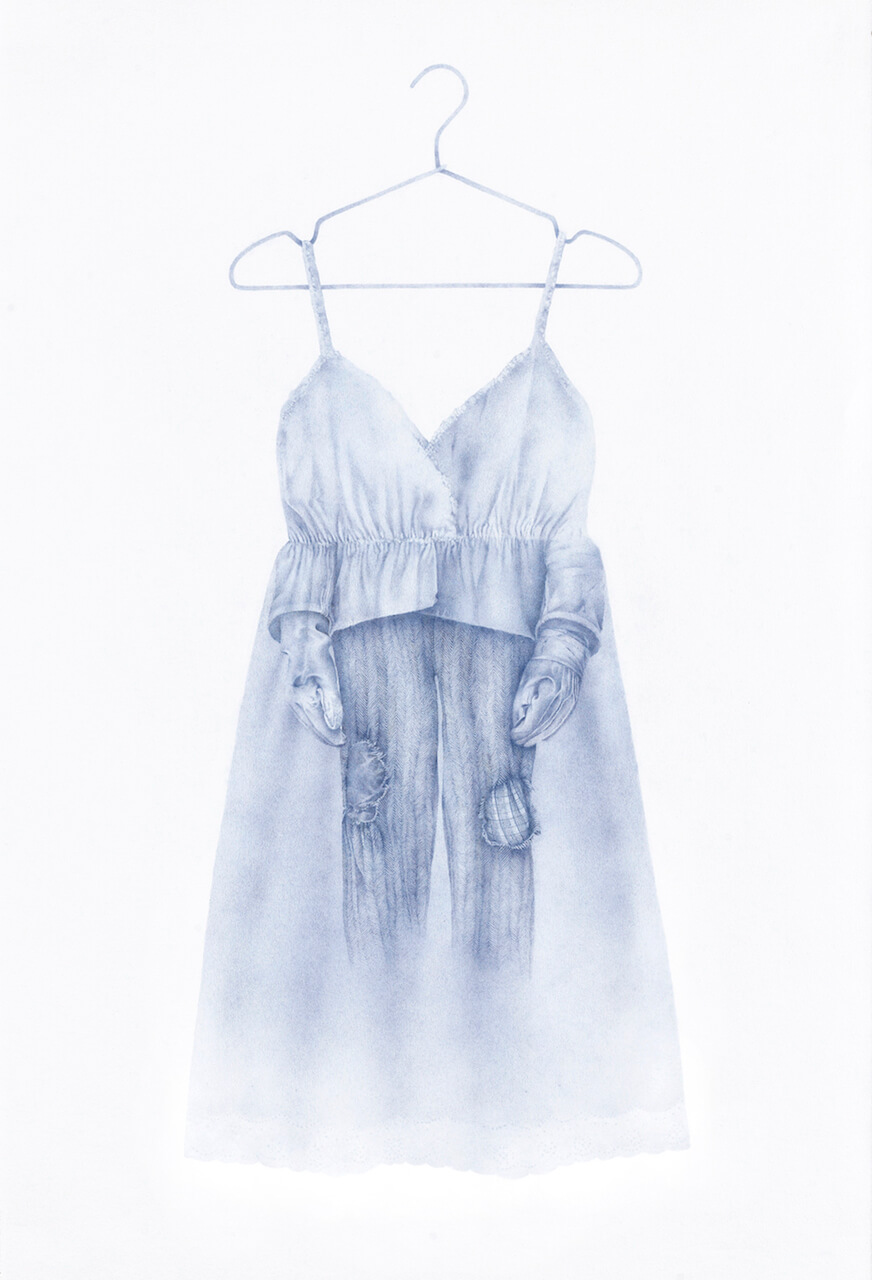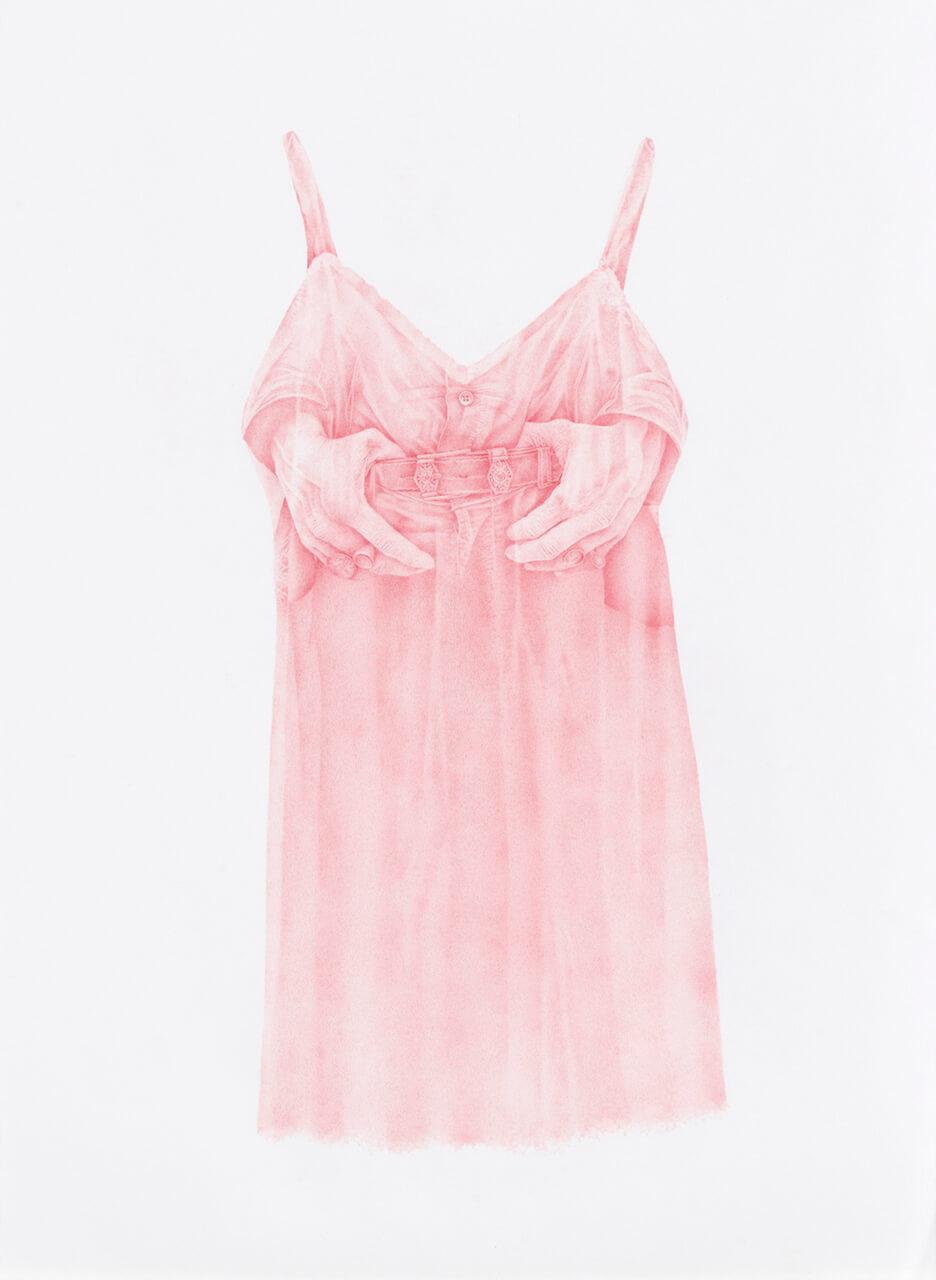 I am a silky woman with a shadow of him, who is always there with a thick belt and bold hands, leveled with my young, brown eyes and slim body.