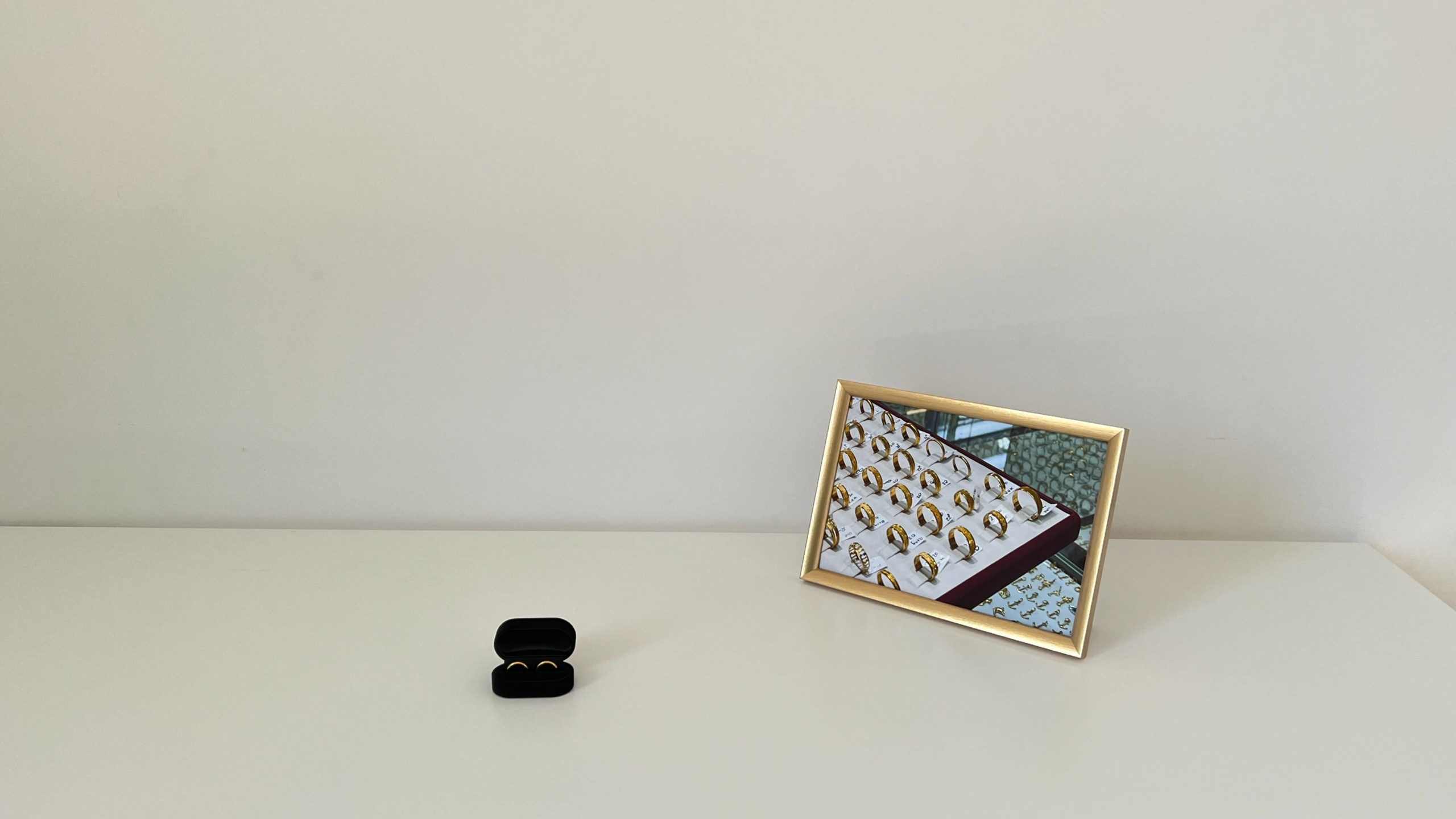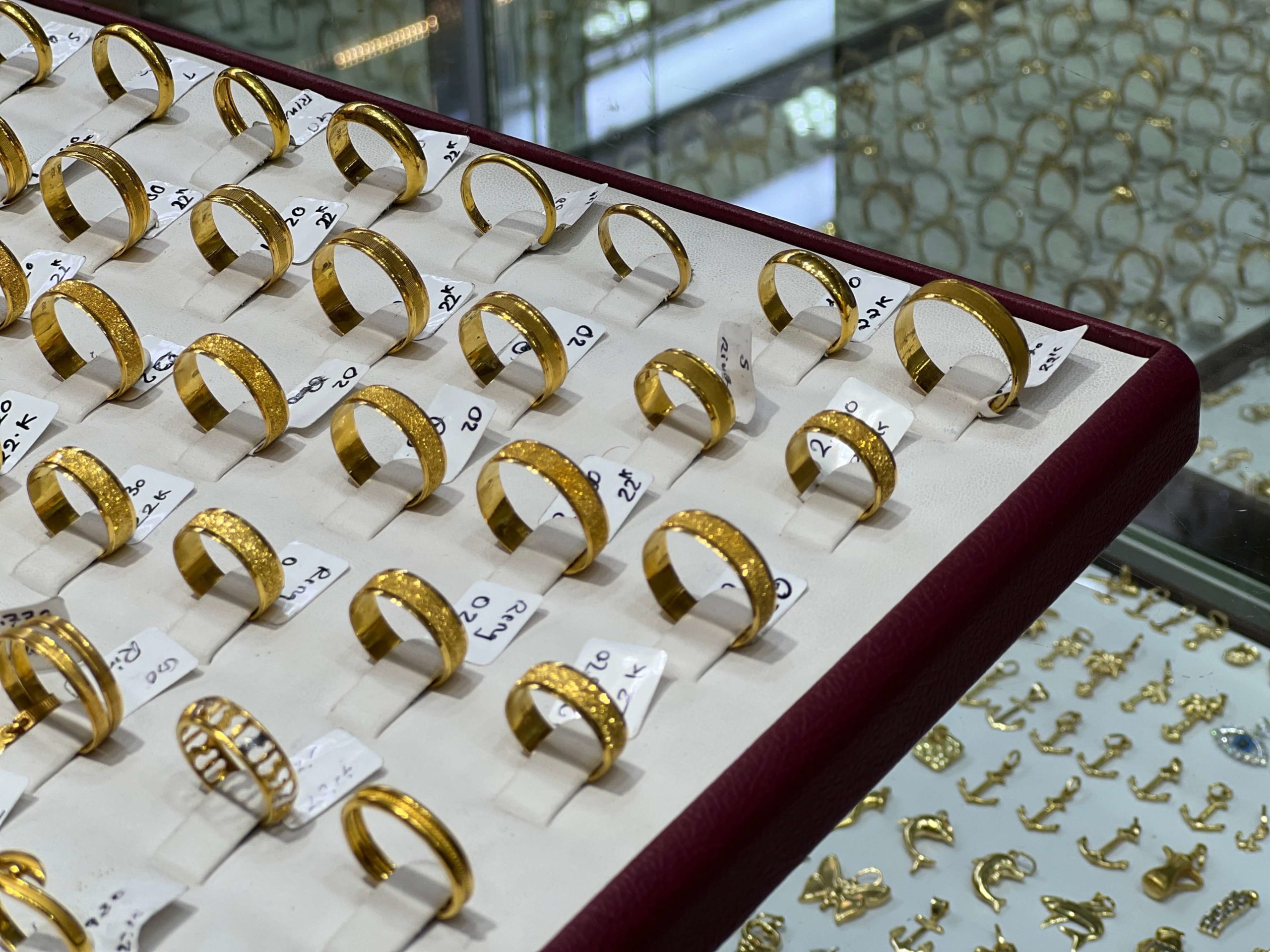 Curator's foreword:
Does gold shine the same in two different continents? Actually, is gold made of… gold, across continents? As an assignment from her current MA studies, artist Ana Escobar Saavedra revisits in her Dubai studio the tumbaga, a pre-Columbian technique that makes a metallic alloy of copper and minimal gold look like pure gold, even if it has minimal amounts of the latter material. After producing a radiant gold marriage alliance ring, Ana rushes to Dubai's gold souq to test the passability of its non-gold gold ring, its brightness, and color.
In our conversations, she emphasized the shop owners' disbelief about a seemingly pure gold ring perfectly blending into the display but actually holding a deeper, millenary, history of techniques perfected in the Americas. Needless to say, no todo lo que brilla es oro.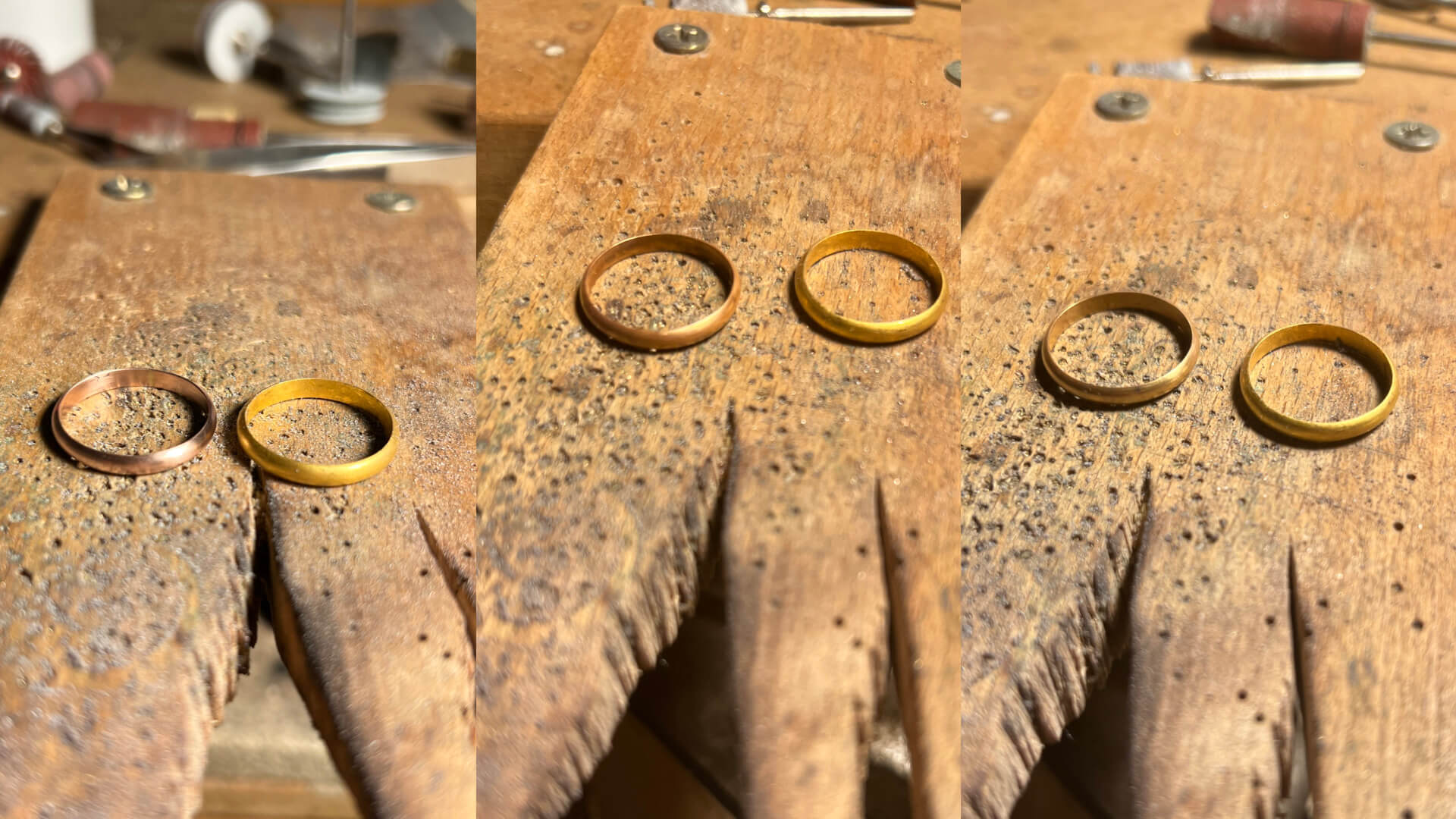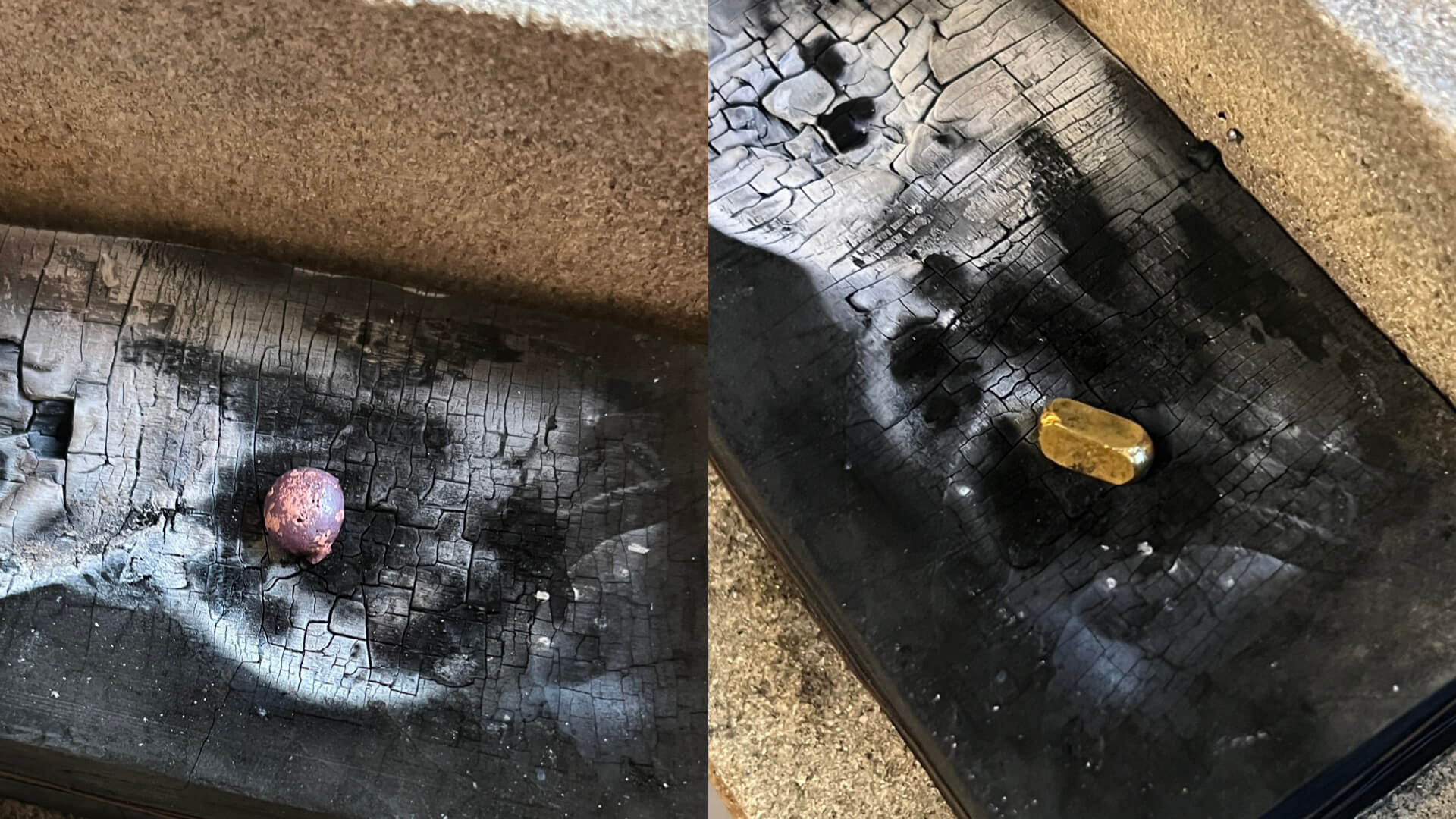 Illusion is part of a research of a larger group project called Gold – Antidote, which questions the use of gold and the consequences of mining from a social, political, ecological, and cultural perspective.
I explored different ways of "replacing" the gold partially or totally, concentrating my research on the rituals, traditions, and cultural heritage around weddings. 
The classic gold wedding ring has become a universal symbol of love, commitment, faithfulness and also of a moral and monetary contract.
Something "precious" that works as a reminder, a signifier for the couple, and a boundary for others. A status that involves civil rights and civil duties. 
With the idea of using less gold but making It look like a classic wedding band and without any kind of galvanization process (gold plating), I started by experimenting with Tumbaga, a low-gold and high-copper alloy mastered by the pre-Columbian cultures in the South American continent, allowing them, thanks to a lower melting point than gold and copper separately, to create complex artifacts with the now lost wax casting technique.
A common proportion for the Tumbaga was 70% copper and 30% gold.
To obtain the color of pure gold, pre-Columbian communities mastered a technique called "dorado por oxidación" (depletion gilding) using low heat and the acid of the plant Chulco (oxalis Pubescens) repeating the process many times until a layer of gold came to the surface.
The use of tumbaga by the indigenous communities was not intended for "cheating", but for its physical properties. The proportions were done according to different metals' availability. These communities had a completely different relationship with the material. The gold represented the Sun God and what was important was obtaining the color and not necessarily prioritizing the purity of the gold in the alloy. 
By making two exact-looking rings next to each other, one of them with only 30% gold and the other with 100% gold, I question the ideas of value and gold in our modern society. 
_ Ana Escobar Saavedra