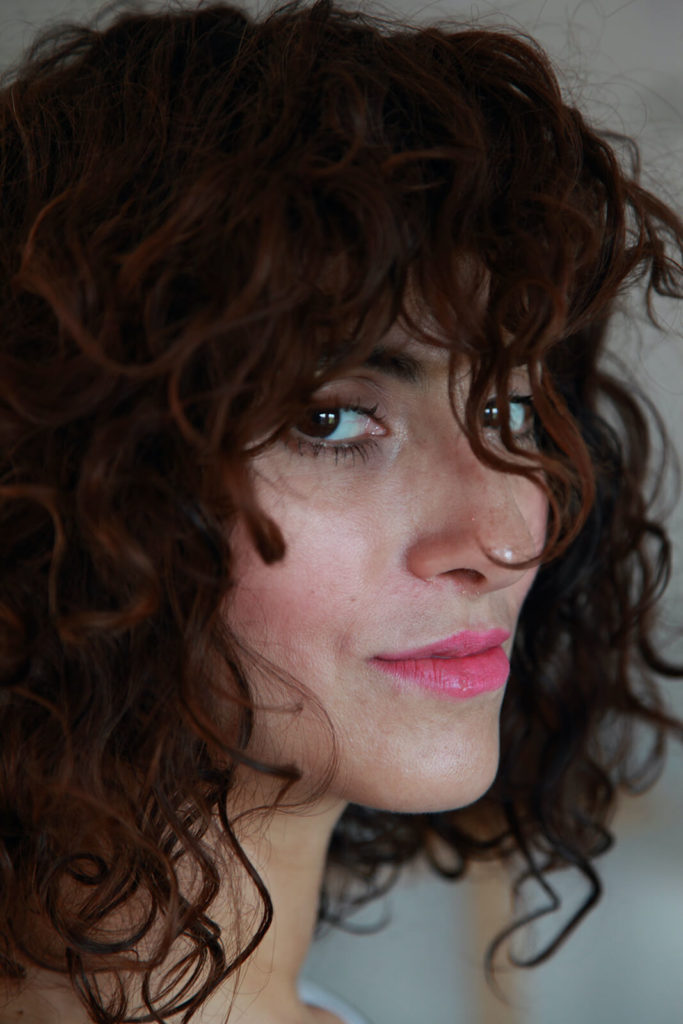 Nilbar Güreş, b. 1977, Istanbul, Turkey.
Lives and works in Vienna, Austria.
Güreş received a bachelor of art in painting from the Faculty of Fine Arts, Marmara University, Istanbul, and a master of arts in painting and graphics from the Academy of Fine Arts, Vienna. Upon receiving her MA, she studied art and textile pedagogy at the University of Applied Arts, Vienna.
Güreş chooses a performative approach for her works, using photography, collage, drawing and video. Her works depart from biography then swirl around to address larger issues. Her intelligence in reading inherent cultural symbols combined with her extensive knowledge and deep appreciation of local crafts enable her to imbue social messages within her oeuvre. Güreş is particularly sound to social injustice, gender roles and cultural identity codes; she researches, documents and finds poetic ways to flout conventions in witty figurations.
Her work was most recently shown in the solo exhibitions Magnet and the Moon, Galerist, Istanbul, Turkey (2019); Tell Me, Kunstverein Reutlingen, Germany (2019); Lovers, Badischer Kunstverein, Karlsruhe, Germany (2019); and See-Saw, Galerie Martin Janda, Vienna, Austria (2019). Her selected group exhibitions include Yokohama Triennial, Yokohama, Japan (2020) and SESC_VIDEOBRASIL, 21st Contemporary Art Biennial, São Paulo, Brazil (2019).