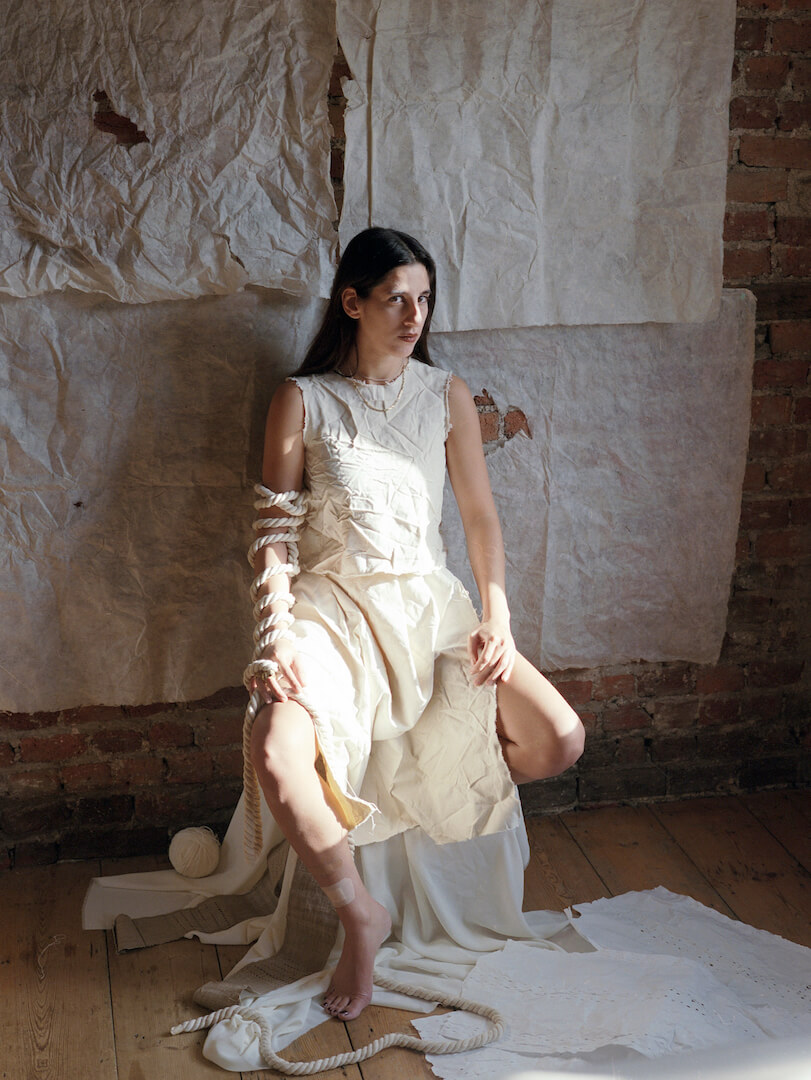 Joana Kohen, b.1988, Istanbul, Turkey.
Lives and works between London and Istanbul.
Kohen is a Spanish–Turkish visual artist who also works as a costume designer for films. She studied fashion design at Instituto Marangoni Milano and contemporary art at the Royal Academy of Fine Arts, Antwerp. Her early works deal with issues such as gender, identity, psychology, existentialism and different manifestations of alienation. At the beginning of her art career she started to use mixed media and performance and slowly incorporated motion. Later, she also added film and photography to her media.
Kohen exhibits widely in Turkey, and her work has been featured at the Benetton Foundation Art Collection, Treviso, Italy; Abrazo Interno Gallery, New York, USA; and Berlin Art Projects, Berlin, Germany.