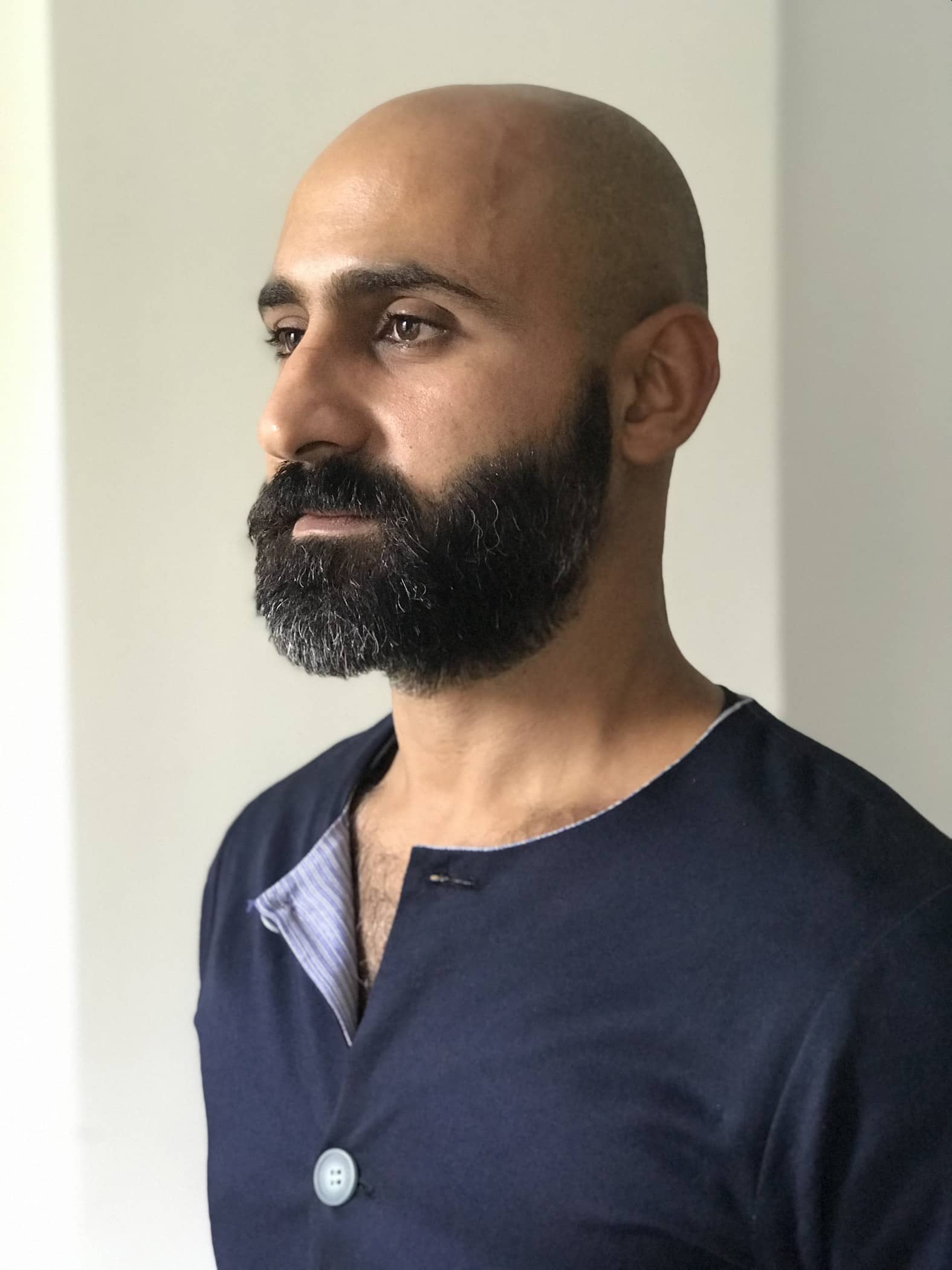 Ibrahim Ahmed, b. 1984, Kuwait.
Lives and works in Ard El Lewa, Egypt.
Ahmed spent his childhood between Bahrain and Egypt before moving to the US in 1997. He relocated to Cairo in 2014, and currently lives and works in the neighbourhood of Ard El Lewa. Ahmed's manipulations of material are informed by research into the histories and movements of peoples and objects. His works in mixed media, sculpture, and installation engage with subjects related to colonization, structures of power, and cultural hybridity, generating discussion around ideas of the self and notions of authenticity within the parameters of the nation-state.
Ahmed's work has been exhibited in solo exhibitions at Primary, Nottingham (2019); Sara Zanin Gallery, Rome (2018); Townhouse Gallery, Cairo (2016). His work has been included in numerous group exhibitions, including the 13th edition of the Biennial of Dakar – Dak'art, 13th Havana Biennial, 4th International Biennial of Casablanca, 12th edition of the Bamako Encounters – African Biennale of Photography. Forthcoming shows include his first institutional solo exhibition at The Institute for Contemporary Art at Virginia Commonwealth University (USA), and a solo exhibition at Tintera in Cairo (Egypt).
Only Dreamers Leave, 2016
I Never Revealed Myself to Them, 2016 – 2021
Does Anybody Leave Heaven?, 2019
All About Love: New Visions, by bell hooks
America Is in the Heart, Novel by Carlos Bulosan
Black Skin, White Masks, by Frantz Fanon
Colonising Egypt, by Timothy Mitchell
Culture and Imperialism, by Edward Said
Live and Die Like a Man: Gender Dynamics in Urban Egypt, by Farha Ghannam
Orientalism, by Edward Said
Poor, Novel by Idris Ali
Season of Migration to the North, Novel by Tayeb Salih
The Autobiography of Malcolm X, by Alex Haley and Malcolm X
The Beautyful Ones Are Not Yet Born, Novel by Ayi Kwei Armah
The Wretched of the Earth, by Frantz Fanon
Things Fall Apart, Novel by Chinua Achebe
Woman at Point Zero, Novel by Nawal El Saadawi
Working Out Egypt: Effendi Masculinity and Subject Formation in Colonial Modernity, 1870–1940, by Wilson Chacko Jacob